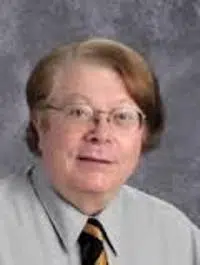 Former Gresham Music teacher Timothy Schmidt was in Shawano County Court Wednesday.
The 69-year old has been charged with 31 felony counts, including 22 felony charges of Possession of Child Pornography and additional felony charges of Child Sexual Exploitation, Exposing a Child to Harmful Material, Causing a Child To View Sexual Activity, Child Enticement Involving Sexual Contact and Sexual Assault of a Student by School Staff.
Schmidt allegedly had contact with a then 16-year old Gresham High School student last October. The police reports indicate Schmidt discussed sex with her and even tried touching her and kissing her.
The report also says Schmidt told officers that the situation was more than just a normal student/teacher relationship.
Schmidt was held in Shawano County on a $100,000 bond, and has been in Shawano County jail.
In court Wednesday, Schmidt's attorney asked a Langlade County Judge to lower the cash bond to $10,000.
The Judge denied the request stating the charges are serious and carry a long prison sentence if convicted. The Judge said the reason for the high cash bond is to ensure that Schmidt still shows up for court.