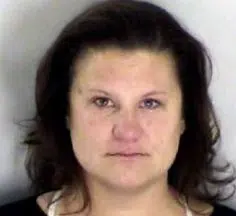 A former Waupaca woman was convicted Tuesday after entering a plea of no contest to homicide by negligent operation of a vehicle.
The conviction of 45-year-old Kristin K. Carlson comes four years after she was driving her vehicle that killed 81-year-old Fred Lick of the Town of Dayton in July 2013. It took more than two years before charges were even filed in the county.
The accident occurred on County Highway Q and the criminal complaint stated Lick was hit by Carlson's vehicle traveling between 59-65 mph in a 35 mph zone.
It also stated she was texting minutes before the crash, and received a text message 23 seconds before calling 911.
She faces a maximum sentence of 10 years in prison and will be sentenced Sept. 26.