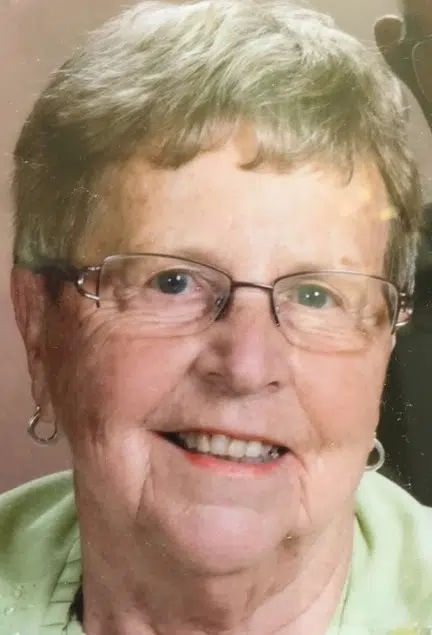 Ruth J. Pringnitz, age 80 of the Town of Belle Plaine, Shawano County, passed away unexpectedly early Thursday morning, June 15, 2017 at the St. Vincent Hospital in Green Bay.
Ruth was born on February 9, 1937 in Underhill, WI as the daughter of the late Gottfried and Olga (Moser) Tonn. She graduated from Clintonville High School with the Class of 1955 and was united in marriage to Donald "Don" Pringnitz on October 15, 1955 at the St. Martin Lutheran Church in Clintonville. The couple resided in Wausau for roughly 10 years prior to moving back to Clintonville in 1965. In 1969, Ruth and Don decided to provide foster care at their home, along with raising their sons; Mark & Mike. Over the years, the couple provided a loving temporary home for 41 children. Although they resided in town, the couple enjoyed spending time with their extended family at their lake cottage on Long Lake in the Town of Belle Plaine. In 1989, the couple moved to the lake permanently where they have lived since. Ruth worked as a secretary for the Wisconsin Bowhunter's, a paralegal for Clintonville Public Schools, and volunteered at Lincoln Elementary School in Shawano for a number of years. She was a faithful member at Christus Lutheran Church in Clintonville for many years where she was known for her German potato salad at the salad luncheons, was a member of the C.L.C.W., and used her talents as a member of the quilting group.  Ruth loved to travel with her family and over the years saw most of the continental United States. In her spare time she enjoyed gardening, camping, and talking to her pet fish. Ruth also enjoyed reading; especially her latest edition of Our Wisconsin. She looked forward to playing bridge with her card partner; Carol Metzger, and spending time with friends. Ruth had a heart of gold, and a quick wit. During conversations you would often see her respond with that sly smile as she looked over her glasses knowing she just threw one past you. Ruth will be remembered for her ability to love and will certainly be missed by many.
Survivors include: Her Husband: Don.
Sons: Mark (Wendy) Pringnitz, Clintonville & Mike (Christal) Pringnitz, Mooresville, NC.
Grandchildren: Adam (Mariah), Jason, Jared, Jesse, & Jaden Pringnitz.
Great-Grandchildren: Brock & Dannica.
Her Brother: Rueben Tonn, Clintonville.
Ruth was preceded in death by her parents, an infant daughter; Debbie, sisters; Violet Pfennig, Gladys Gardifee, & Fern Leverich, and a brother Alvin Tonn.
Ruth's memorial service will be held Monday, June 19, 2017 at 11 AM at the Christus Lutheran Church in Clintonville with Rev. Brian Crocker officiating. Inurnment will take place at the Graceland Cemetery also in Clintonville. Friends may call at the church on Monday from 9 AM until the time of the service. The Eberhardt-Stevenson Funeral Home & Crematory of Clintonville is assisting her family with the arrangements. www.eberhardtstevenson.com