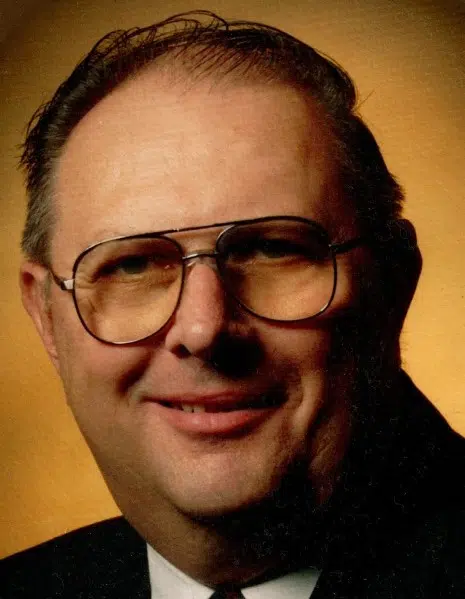 Vernon "Vern" O. Pitt, age 73 of Clintonville, passed away peacefully late Tuesday evening June 13, 2017 at Pine Manor Healthcare Center, Embarrass.
Vernon Orval Pitt was born August 29, 1943 in Shawano to the late Orval & Vera (Gruel) Pitt. After graduation from Bonduel High School in 1961, Vern chose to serve his country by enlisting in the U.S. Army and served in the White House Army Signal Agency, where he was able to meet both presidents John F. Kennedy & Lyndon B. Johnson. He was united in marriage to Geraldine "Gerry" Ann Bohm on May 23, 1962 at Fort Belvoir, VA. He was honorably discharged in June of 1964 and started working for Clintonville Electric Service in August of 1964; where he did appliance repair & delivery, antennae work, and electrical wiring. Vern bought the business in 1987 and continued to operate as Vern's Appliance until 2013. He was a master electrician and an electrical inspector for many years. He was a dedicated member of the United Methodist Church, Clintonville, where he was very active. Vern served as president of both the East Central Assoc. of Electrical Inspectors and the Wisconsin Chapter of Electrical Inspectors. He also served as secretary of the Clintonville Bowling Assoc. and later was inducted in 1996. He enjoyed softball in his younger years as well as curling. Vern was a lifetime member of the American Legion Post #63, Clintonville, serving as commander; he also served as the commander for Waupaca County. He enjoyed the outdoors and deer hunting. Vern will be remembered as a man who could fix anything and loved to share and teach what he had learned over the years.
He is survived by his wife of over 55 years: Gerry
Daughters: Kay (Allen) Stilen, Bear Creek
Nancy (Randy) Gagnow, New London
Grandchildren: Andrew (Mary) Stilen, Joshua (Brittany) Stilen, Jeremiah Stilen, Shannon Gagnow, & Abigail Gagnow.
Great-grandchildren: Payton, Masyn, Ian, Treyton, Mariah, Taylor, & Allissa
Many other relatives & friends
Vern was preceded in death by his parents; a sister, Annette in infancy; brothers, Vaughn in infancy & Keith Pitt; father & mother-in-law, Cennie & Lucille Bohm; & sisters-in-law, Sandy Pitt & Vickie Bohm.
Funeral services will be held 11 AM, Monday, June 19, 2017 at the United Methodist Church, Clintonville with the Rev. Keith Wolf officiating. Interment will take place at 3 PM at Zion United Methodist Cemetery, Township of Hartland. Military honors will be conducted at the church by members of VFW Post #664, American Legion Post #63, and American Legion Auxiliary Unit #63, all of Clintonville.
Friends may call from 4 – 8 PM on Sunday, June 18, 2017 at the Eberhardt-Stevenson Funeral Home & Crematory, Clintonville, and on Monday at the church from 10 AM until the time of service.
The family wishes to thank Pine Manor for the care given to Vern during his stay; especially to Bobbie & Pam for looking out for him.
The family also prefers memorials in Vern's name to be sent either to the United Methodist Church, 24 13th St. Clintonville, WI 54929 or to the Alzheimer's Foundation of America, 322 Eighth Ave., 7th fl. New York, NY 10001