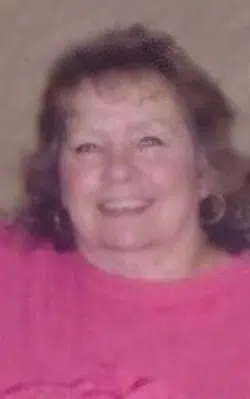 Linda R. Radtke completed her journey on earth on June 13, 2017 in Appleton, WI. Linda was born in Shawano on August 11, 1950.  She spent her life working hard, raising her children and caring about and for others.  Linda attended River Valley Church in Shawano, enjoyed taking pictures and her church "ladies".  She enjoyed a great find at a rummage sale, but more than anything she loved her grandchildren.  Linda was a special lady.  She taught her children how to stand proud, work hard and love a little more.  She had love for everyone and will be missed dearly.
Linda is survived by: her life partner, Steve Arndt; two children, Arland Dillenburg of Shawano and Angel (Kevin) Dillenburg of Shawano; eight grandchildren, Jory, Jacob, Jacee, Elizabeth, Jaden, Arly, Evy and Evette; two great-grandchildren, Jamison and Jordon.
She was preceded in death by her daughter, Aleena Giese; her granddaughter Megan Kernin and her mom, Ruth Hoppe.
Funeral services will be held at 11:00 am on Saturday, June 17, 2017 at River Valley Church in Shawano with Rev. Dan Taylor officiating. Burial will be in Friendship Cemetery in the Town of Belle Plaine. Visitation will be held at the church on Friday, June 16, 2017 from 4:00 -8:00 pm and again on Saturday from 10:00 am until the time of the service.