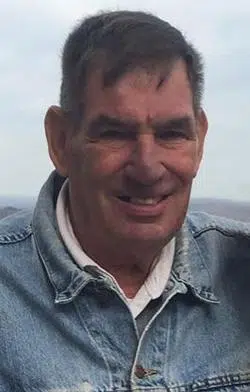 Kenneth R. "Kenny" Wehmeyer, age 73, of Shawano, passed away peacefully while sleeping at his home on Friday, June 9, 2017. Born in Hammond, Indiana on June 5, 1944, Kenny is the son of the late Clarence and Nina (Croner) Wehmeyer.  Kenny was baptized and confirmed at St. James Lutheran Church and graduated from Shawano High School in 1962.  He then attended college, and later enlisted in the United States Airforce.  He served in Vietnam, receiving several medals and awards.  On August 6, 1966, Kenny was united in marriage to Jacqueline "Jackie" Kempka in Menominee Falls, WI.  They lived in Green Bay for four years before moving to Shawano.  Kenny owned and operated Wehmeyer Heating & Air Conditioning, was a Union Steamfitter (Plumbers and Steamfitters Local 400) for several years, and finished his career with the Green Bay Packers.
Kenny is survived by: his wife, Jackie; two children, Jena (Dave) Seibel of Eau Claire and Chad (Shannon) Wehmeyer of Shawano; eight grandchildren, Ava, Carter, Zach, Nick, Seth, Allie, Cody and Brett; four sisters-in-law, Sandra Wehmeyer, Marlyce (Jim) Jueds, Barbara (Bill) Kalwitz, and Donna Senter; one brother-in-law, Jim Johnson as well as nieces, nephews, other relatives and friends.
He was preceded in death by his parents; two brothers, Eddie and Greg and other relatives and friends.
 A memorial service for Kenny will be held at 1:00 pm on Thursday, June 15, 2017 at St. James Lutheran Church in Shawano with Rev. Dr. Timm Griffin officiating. Military honors will be conducted by the Shawano AmVets at the church following the service.  Visitation will be held at the church on Thursday from 11:00 am until the time of the service.  A memorial fund has been established.  Swedberg Funeral Home is assisting the family with the arrangements.
Kenny loved his wife, Jackie, spending time with his children and grandchildren, hunting, boating, time at the cabin, campfires, and socializing with his friends. His sense of humor, joke-telling and outgoing personality will be missed by all.