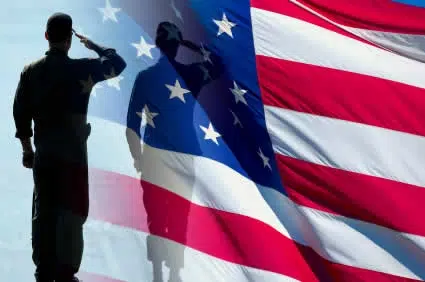 The first care package drive in Shawano to help support the troops received 32 total donations, which will be sent out this week to a Marine unit stationed in Southern Afghanistan.
The drive collected various personal hygiene items, non-perishable foods, book, among other miscellaneous items. Cynthia Goetsch helped organize the drive for Shawano Cares and says it did meet her expectations.
"We did go a little bit further than I wanted to," Goetsch said of the drive's success. "I initially hoped for 25, so we did go over what I was hoping. We did have a really good response. I'd like to get the schools a little bit more involved. The middle school collected a lot of food and hygiene items."
Goetsch is the mother of a Marine herself and is part of many groups, who know first-hand some of the items soldiers abroad could use. She's hoping this drive can turn into an annual collection that touches a variety of soldiers who are deployed.
"One of the moms was organizing because she knew the need for this particular unit was really great," she said of how the idea started. "We started organizing a couple of different areas. There's definitely a need for it with a lot of our different troops. This year we sent them to the Marines, but it would be nice if every year we could pick a different unit somewhere."
The care packages were dropped off around local business in Shawano.