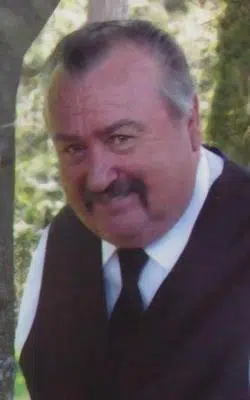 William C. "Bill" Zimdars, age 70, of Leopolis, passed away on Monday, June 5, 2017 at ThedaCare Medical Center in Shawano. Bill was born on January 2, 1947 to the late Herbert and Emgard (Zahn) Zimdars.  After graduating from Marion High School in 1965, he worked at Briggs & Stratton in Milwaukee and came home every weekend to help take care of the family farm.  In 1964, he met the love of his life, Sylvia, at a Christmas Dance at the Tigerton Dells.  For Sylvia's high school graduation, Bill bought her a stereo and an engagement ring.  On July 3, 1966, Bill and Sylvia were married and made their home in Leopolis.  Bill started working for the FWD Corporation in Clintonville and worked there for over 25 years.  On April 3, 1967, they welcomed their only son, William Wayne "Billy".  Their second child, Shelly Jean, was born on May 18, 1970, and their third child, Jamie Lynn, was born on September 22, 1977.  In 1998, Bill and Sylvia built their dream home on Zimdars Road in Leopolis and enjoyed all the wildlife that came along with it.  Bill was a dedicated deer hunter and fisherman and loved going up north to the family cabin in Pickerel.  He looked forward to every deer hunting season because it meant family time with the Zimdars' crew.  He was a member of the Leopolis Fish and Game and the Leopolis Booster Club.  He loved watching every Brewer and Packer game.  He was a Little League coach as well as a dedicated Leopolis Baseball player and fan.  His pride and joy were his three grandchildren.  He was a very loving and dedicated "Papa" and a day never passed without a phone call to his grandkids.
Bill is survived by his wife of 50 years, Sylvia; his two daughters, Shelly and Jamie (Aaron Pingel of Shawano; his grandchildren, Tayten, Joryn and Meylor; his sister, Lois (George) Graper of Pella and many other nieces, cousins, and friends.
He was preceded in death by his son, Billy; his parents, Herbert and Emgard; and his brothers, Wayne and Donald.
A funeral service is scheduled for 11:30 am on Monday, June 12, 2017 at Peace Lutheran Church in Tilleda with Lay Pastor Jim Hartlaben officiating. Burial will be in the Seneca Immanuel Cemetery in the Town of Seneca. Visitation will be at the church on Monday from 9:00 am until the time of the service.