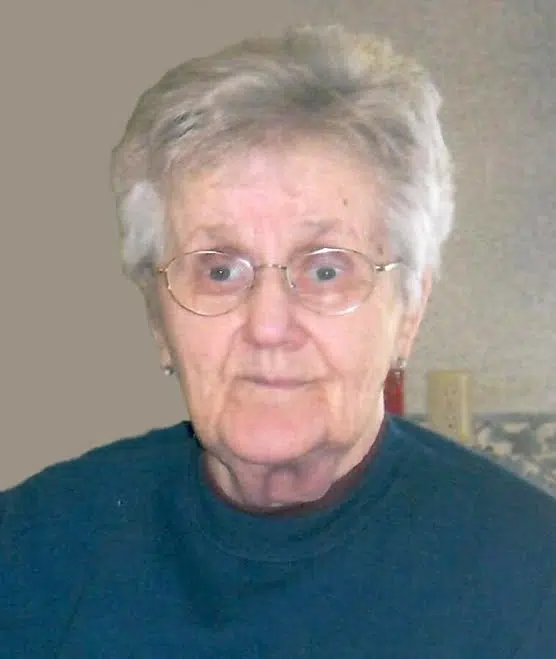 Jeanette J. Miller, age 91, of Caroline passed away Friday, June 2, 2017 at Shawano Health Services.
 The former Jeanette Juanita Jolitz was born at home on March 6, 1926 in the families' log home on Weasel Dam Road in the Town of Seneca, Shawano County, to Herman and Amanda (Salzman) Jolitz.  She was united in marriage on May 13, 1950 to LuVerne C. Miller in the Town of Seneca.  The couple lived most of their lives in the Caroline area.  Jeanette and LuVerne farmed for many years in the Town of Grant.  She was a longtime member of Zion Lutheran Church, Caroline, where she was active with the Ladies Aide.  Jeanette was very proud to be a homemaker first but she was employed for some years as a waitress and cook at the Caroline Ballroom.  She also worked for DEN Services of Waupaca County for several years helping out wherever she was needed.  Her husband preceded her in death on December 29, 1989.
 Jeanette enjoyed participating in activities at the Marion Senior Center and was the local Dartball Champion for some time.  Her other favorite pastime was completing paint-by-number paintings.  She created a beautiful Lord's Last Supper painting and many other scenes of flowers, dogs, animals, and picturesque buildings.  Jeanette also liked working in her flower garden and crocheting lots of blankets for family and friends.  She will be remembered most as a devoted wife, a loving mother, and a proud grandmother.
 Survivors include two sons, Charles Miller of Clintonville and Brian (Lynn) Miller of Wausau.  There are seven grandchildren:  Charles "Chuck" Miller of Oshkosh, Laurie Miller of Clintonville, Lana Miller of Clintonville, Daniel (Amanda) Miller of Bear Creek, Becky (Steve) Paul of Wausau, Ben Miller of Wausau, and Alix (Will) Kurtzer of Fleming, CO.  There are five great grandchildren; Bristol Miller, Katelyn Miller, Eleanor Paul, Abe Paul, and Zeke Miller.  Jeanette is further survived by a sister-in-law, Millie Jolitz of Oshkosh, many nieces, nephews, other relatives and friends.  She is preceded in death by her parents, her husband LuVerne, a son David Miller, a daughter-in-law Jeanne Miller, two sisters Sadie (George) Fritz and Irene (Carl) Hoppe, and two brothers Victor (Esther) Jolitz and Herman Jolitz.
 Funeral Service will be held on Saturday, June 10th at 11:00 AM at Zion Lutheran Church, Caroline.  Rev. Craig Nehring will officiate and inurnment will be at a later date in the parish cemetery.  Friends may call on Saturday from 9:00 AM until time of service at the church.  The Beil-Didier Funeral Home, Marion, is assisting the family.