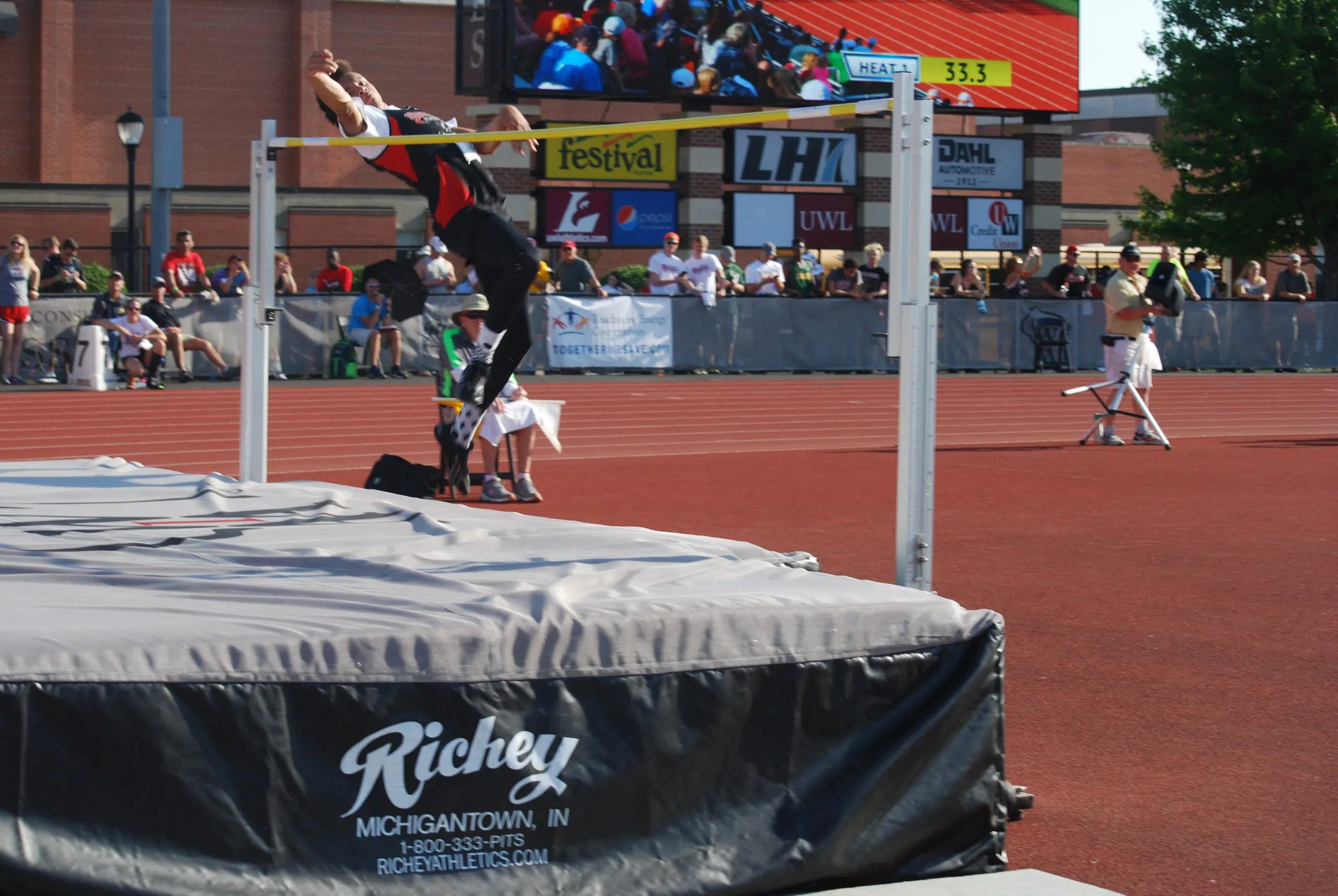 Tyrell Hesse came into the WIAA State Meet thinking that he would have to PR to reach the podium in the Division 1 Boys High Jump. Hesse cleared the first two bars without a miss, but struggled when the bar was raised to 6″4.
"It is tough to adjust to the atmosphere here" said coach Dave Hanson. "Tyrell had one strong year and he has a lot to be proud of."
Hanson said he achieved a lot this year, including his first ever trip to Sectionals.
Teammate Tori DePerry will compete in the Girls Division 1 High Jump on Saturday.