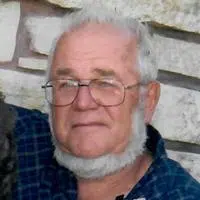 David "Butch" Kerneen, age 72, of Tigerton passed away unexpectedly on Sunday, May 28, 2017 at his home.
David Earl Kerneen was born on November 13, 1944 in Tigerton to Earl and Lillian (Westfahl) Kerneen. He grew up in the Tigerton area and graduated from Tigerton High School in 1963. Butch was united in marriage to the love of his life, Linda L. Block, on November 14, 1970 at St. John Lutheran Church, Tigerton. He worked for some years at Borden's Cheese Factory. The couple settled in Tigerton in 1976 to run the family dairy farm. Butch operated the farm until 1995. He always loved farming, making maple syrup, and cutting firewood. Butch was then employed for Lakeside Disposal for a short time until retiring.
Butch especially enjoyed deer hunting and fishing. He always had a beautiful garden and was always willing to share his bounty with others. He loved spending time with his granddaughters and watching them grow up. His other interests included going to baseball games and visiting with his friends at the Ye-Olde Saloon.
Survivors include his wife of 46 years, Linda; two daughters, Tania (Shawn) Fredenberg of Tigerton and Tiffany (fiancé Brian) Kerneen of Tigerton; and two granddaughters, Sheridan and Autumn Fredenberg. There is one sister, Karen (Tony) Glover of Wittenberg, a brother-in-law, Raymond (Sandy) Block of Tigerton, and a sister-in-law, Lavonne Block of Tigerton. He is further survived by lots of nieces, nephews, cousins, and friends. Butch was preceded in death by his parents, Earl & Lillian; two sisters-in-law, LaVerne and Dolores; and three brothers-in-law, Joe, Bob, and Dick.
Memorial Service will be held on Saturday, June 3rd at 11:00 AM at Beil-Didier Funeral Home, Tigerton. Rev. Clifford Kessen will officiate and inurnment will follow at Union Cemetery, Tigerton. Friends may call on Saturday from 9:00 AM until time of service at the funeral home.
Butch might have been a little hard of hearing, but when it came time to go fly fishing for blue gills he could always hear that POP across the lake! He will be forever missed!