Four can be considered a crowd, but the Top of Class in Shiocton would not have it any other way. Caitlyn Henry, Peyton Moder, Ryan Maki and Heather Hellweg share the honor of Valedictorian of Shiocton's Class of 2017, graduating with a 4.0 with GPA.
Meet Caitlyn Henry: Co-Valedictorian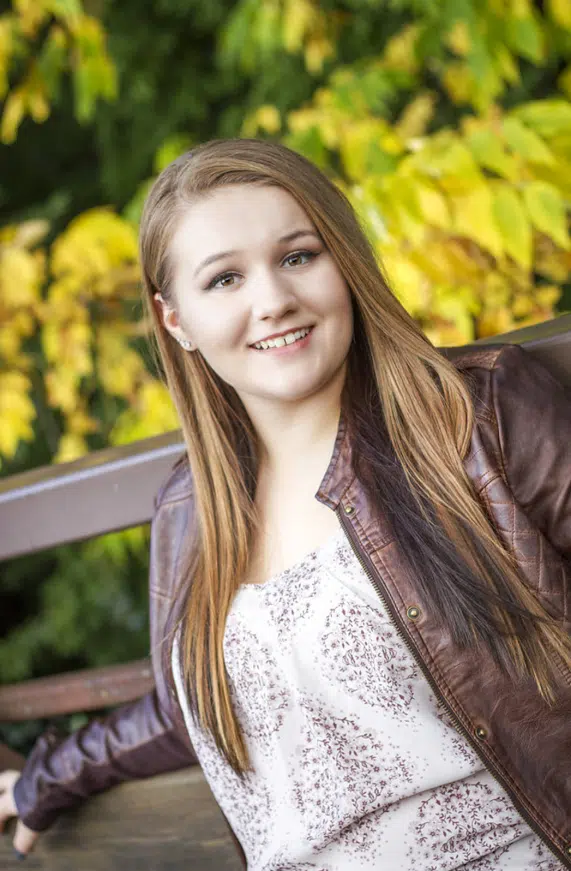 Caitlyn Henry said it was a friendly competition all throughout High School, but it was a competition that made her stronger.
"I have been in school with all of these guys since Kindergarten, and I know that they put in the hard work and I know it validates my hard work," said Henry. "It was a lot of late nights, and sometimes I would be up at 2 a.m. doing homework or studying."
Meet Heather Hellweg: Co-Valedictorian
Heather Hellweg said the pressure helped her and without the others at the top, it would have been easier to develop bad habits.
"In middle school and high school, these people are the ones who supported me," said Hellweg. "I had a lot of people encourage me along the way, but it was really cool for me to develop the study habits and find a way to keep trying all throughout high school."
Meet Peyton Moder: Co-Valedictorian
Peyton Moder found her motivation right in the walls of home.
"It is kind of a tradition in my family because my brother was valedictorian last year so I am proud to accomplish that as well," said Moder. "It was a big push coming into Senior year so I had to hunker down and push through because I was not going to let him outshine me."
Meet Ryan Maki: Co-Valedictorian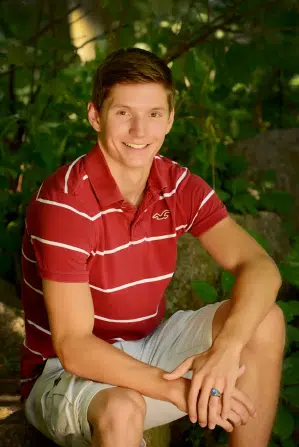 Ryan Maki had to balance extra curricular activities with time to study. Maki said it is important to not overlook that crucial part of High School.
"I think participating in sports was a big thing for me," he said. "Get involved right away and don't wait to get involved."
Meet Christie Depner: Salutatorian
How does it feel to be Salutatorian and part of the top of the class at Shiocton?
It feels pretty good. I'm proud of my accomplishment and I was pretty dang close to becoming valedictorian, but I'll take it.
What is the best part about high school?
Building connections with my friends. You have all your classes basically with the same people, so your bonds just grow stronger and stronger. You build those connections with the teachers, everything is just a lot of fun.
What other activities make up your high school career?
I was in a lot of clubs, it was stressful. I was in SWAT, student council, drama, pep club, any club basically besides three of them I was in.
What's next after graduation?
I'm going to the University of Wisconsin La Crosse and I'm going to major in accounting.
Where do you see yourself in 10 years?
To be a certified public accountant, hopefully work at a big accounting firm and make my way up to the top.
What's the most rewarding class that you've taken?
Accounting because that kind of built what I want to major in. I used to joke about being an accountant. I said 'oh I'll hate my life and be an accountant,' but now I love accounting, so really it was the fuel I needed to give it a try.
A lot of people run from math, what do you like about math and accounting?
It's not a lot of hard math. Everybody thinks it's fractions and all these crazy equations. It's really just adding, subtracting, and multiplying, dividing. It's pretty easy. I really think it's calming and relaxing.
Did you have to put in a lot of work to get to where you're at?
It was some late night studying. I put in the effort. Some of it came easy, but not all of it. I had to work pretty hard.
Was there a certain project or assignment that challenged you?
Any project that required creativity, that was rough, but I figured it out.
Describe your senior year in one word.
Stress. It was hard. Some people just go for the senior slide, but all of us took hard classes. We took AP classes, a dual-credit English class. We didn't just give up.
What advice would you offer underclassmen?
Really work hard. You can have good grades and also have a good social life. It's not one or the other, so you can put in the effort and have fun with your friends. You don't have to just shoot for one of them.