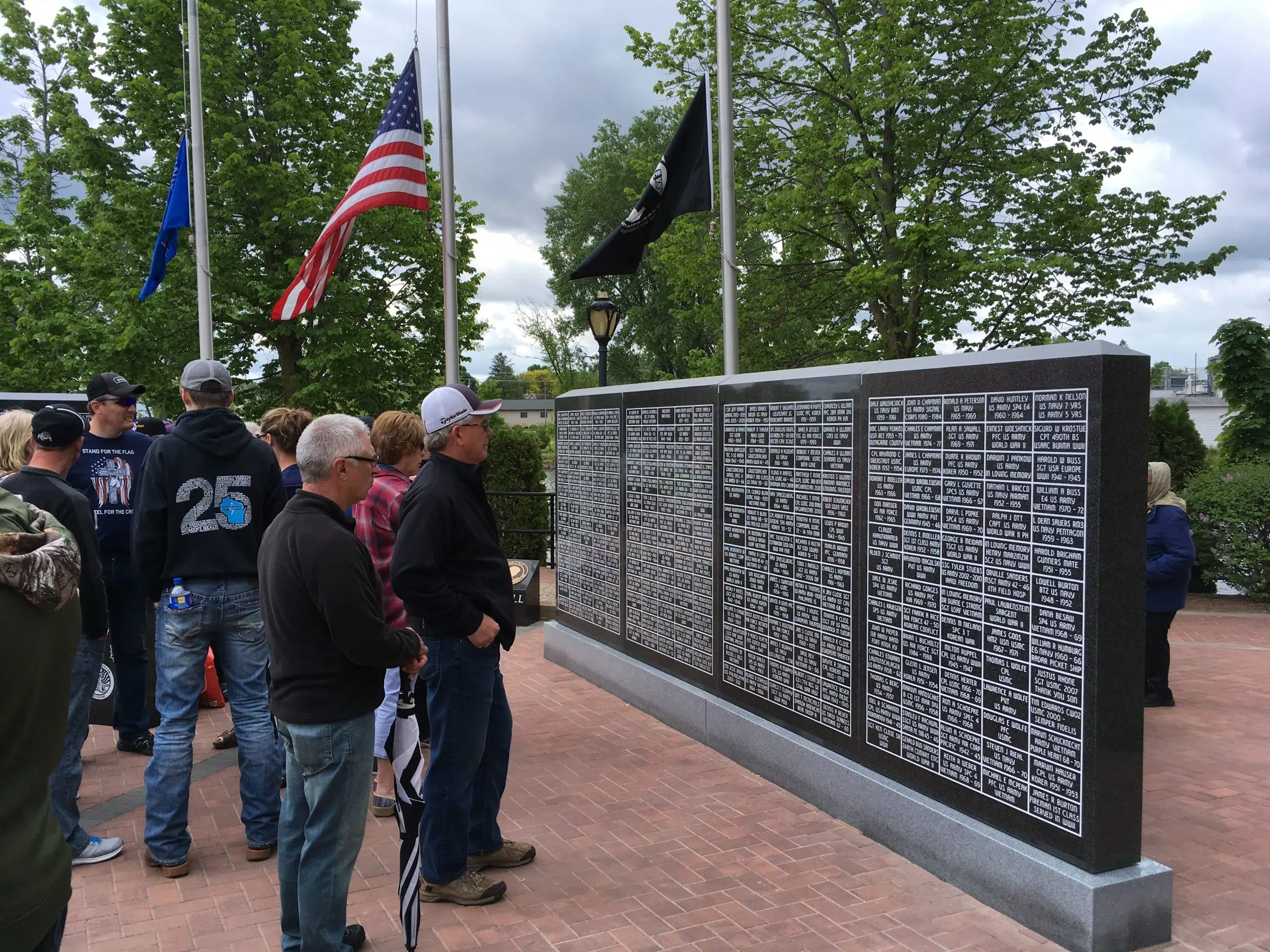 While New London's Memorial Day service was held in a familiar location at Taft Park, Monday's ceremony marked the first look at the new veteran's memorial, which was able to be constructed a little more than two years ahead of schedule. What's even more impressive is how the funds for the memorial were raised.
"When we first started planning this, we figured it would take us at least five years to get it done and we were done fundraising in two years and eight months" said Jim Jaeger, Memorial Foundation member. "About 15 or 18 local veterans or veteran's families raised those funds, did all the planning for this and there was nothing that came from our city government as far as an expense."
There's been a total of about $200,000 invested into the new memorial site, which features two granite walls engraved with names veterans. Those walls were put up within the last 10 days, just in time for the Memorial Day service. Along with the walls, there are pavers placed in the ground and a custom 620-pound bronze eagle that's perched on top of the existing obelisk, all to honor those who have served our country.
"The community has just been super supportive, both the residents of the community and the businesses here to be able to make this possible. As it stands here today, we have 689 names on the wall."
Jaeger said they are not done there.
"There's room for 1,120 all together and we also have footings in here for an expansion for additional walls if we get to that need."
Another unique feature of the memorial is the 144 names of those who served in the Civil War, War of 1812 and Spanish-American War. There is still work to be done regarding the veterans memorial in New London and that includes an official dedication ceremony.
"We were going to do the dedication Monday, but we decided against it because it would take away from Memorial Day, but the dedication is going to be August 26", said Don Schmoll of the American Legion in New London.
The dedication ceremony of the Veterans Memorial Foundation will be held at 10 a.m. with a rain date scheduled the following day at 1 p.m. There's also still time for veterans or families of veterans to have their names added to the memorial. Forms can be picked up at a Kiosk located in Taft Park.