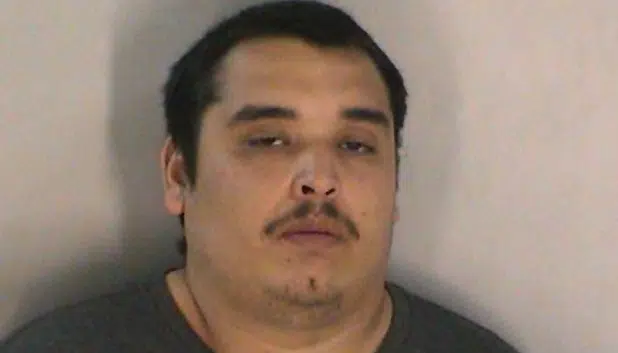 After pleading no contest to a charge of first-degree reckless homicide, 25-year-old Adam Ozuna of Bear Creek was sentenced to 30 years in state prison for the killing of Matthew Pagel near Clintonville on April 11, 2016.
Ozuna will also serve an additional 10 years of extended supervision.
In the criminal complaint, Ozuna and co-defendent, 17-year-old Zachary Hohn, picked up Pagel to help him buy the drug Adderall.
According to prosecutors, the three had been exchanging text messages, and when Ozuna and Hohn offered to drive Pagel to pick up the drugs, the two beat him to death in the car and robbed him.
Authorities said the two used a car belonging to the mother of Hohn's girlfriend, who also lived with Ozuna, and when the two returned, they were covered in blood and told Hohn's girlfriend about the beating.
The body of Pagel was found in a ditch southeast of Clintonville at about 2:30 a.m. that night by Hohn's girlfriend's mother.
Waupaca County District Attorney Veronica Isherwood said although it is unknown which of the two assailants delivered the fatal blow to Pagel, it was the combined effort of Ozuna and Hohn that led to his death.
Ozuna's attorney argued that claim, saying the autopsy report showed that it was the strangulation from Hohn that led to Pagel's death.
In the ruling, Judge Raymond Huber cited the fact that Hohn was a juvenile, while Ozuna was an adult at the time of the killing, and showed a complete lack of empathy and disregard of life towards the victim. Judge Huber also cited that protection of the public was critical, leading him to hand down the 30-year sentence.
Meanwhile, Hohn accepted a plea deal  to the lesser charge of reckless homicide on May 23. His sentencing is scheduled for Aug. 25.