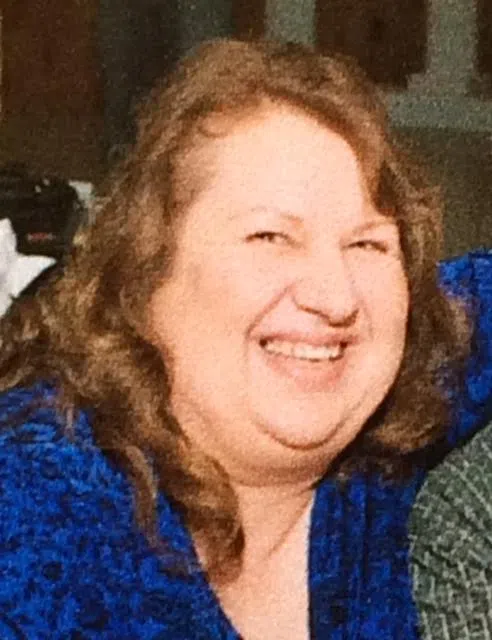 Irene E. Anderson, age 67, of Ogdensburg died unexpectedly after a short battle with cancer on Thursday, May 25, 2017 at ThedaCare Regional Medical Center, Appleton.
 The former Irene Elsie Miller was born on June 20, 1949 in Clintonville to Franklin and Helen (Seelig) Miller.  She grew up in the Town of Wyoming, Waupaca County, and graduated from Marion High School in 1967.  Irene was united in marriage on October 9, 1976 to Robert L. Anderson at Christus Lutheran Church, Clintonville.  The couple dairy farmed for some years in the Town of Dupont and then settled on a hobby farm in the Town of Helvetia.  For many years Irene was a Dryer Operator at Marion Plywood Corporation.  Then she worked as a caregiver for some time with D.E.N. Services of Waupaca County.
 Irene and Bob truly loved serving as foster parents for several children and also a few relatives.  She liked cooking, canning, and raising chickens and goats.  Irene was proud and experienced great joy in raising Shih Tzu puppies.  She always kept up on her appearance and liked to have her nails done on a regular basis.  Irene and her mother, Helen, enjoyed going to North Star Casino in Bowler to play the slot machines.  Her favorite saying often said to family and friends was "you idiot".  Irene will be remembered most as a caring daughter, a devoted wife, a loving sister, and a proud aunt.
 Survivors include her husband of 40 years, Bob.  There are three special Godchildren; Jesse Anderson, Gena Keil, and Kristy Opperman.  There are six siblings; Lee (Jackie) Miller of Marion, Rueben Miller of Clintonville, Carol (Eugene) Begrow of Marion, Judy (Vince) Green of Clintonville, Trudy Miller of Clintonville, and Franklin (Shannon) Miller of Tigerton.  There is a sister-in-law, Pat Sasman of Nekoosa; and four brothers-in-law, Dennis (Fawn) Anderson of Clintonville, Lenny (Jean) Anderson of Clintonville, Tim (Chris) Anderson of Clintonville, and Myron (fiancée Leah) Anderson of Shawano.  She is further survived by numerous nieces, nephews, other relatives and friends.  Irene is preceded in death by her parents, two infant brothers, and a brother-in-law Mike Sasman.
 Funeral Service will be held on Wednesday, May 31st at 11:00 AM at Christus Lutheran Church, Clintonville, with Rev. Ben Hollingsead officiating.  Friends may call on Wednesday from 9:00 AM until time of service at the church.  The Beil-Didier Funeral Home, Clintonville, is assisting the family.
 We wish to thank all the doctors and nurses at ThedaCare Regional Medical Center, Appleton, especially Randy on the 2nd floor ICU for the excellent care given to Irene.  Furthermore, we need to thank all the ThedaCare at Home Hospice nurses for the love and compassion provided.