Meet Sydney Jensen and Kayli Posselt: Co-Valedictorians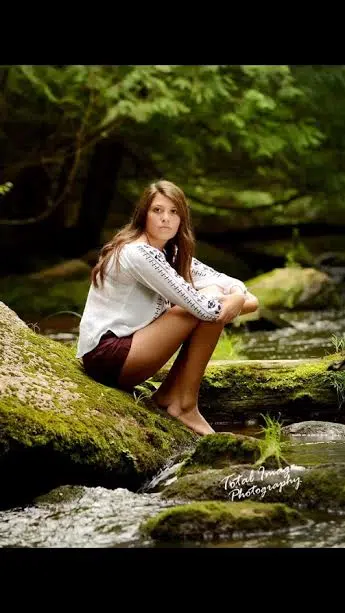 The Class of 2017 at Gresham is one of the smaller classes in the area, but is led by a pair of 4.0 students. Sydney Jensen and Kayli Posselt are good friends and helped each other reach academic success. Both girls say they were happy with the way things turned out and were happy for each other.
"We have been working at this for a long time so when we first heard the news that we were sharing this, we were happy for each other," said Jensen.
Sydney kind of pushed me along to get up there," said Posselt. "Knowing Syd was up there, I felt like I had to be up there too."
Looking back at what made them successful, the girl said good friends and asking for help were important.
"Usually we studied together and helped each other where the other one was lacking," said Posselt. "You can't be afraid to ask the teachers for help" added Jensen. "We went in before and after class and asked for help a lot."
Sydney Jensen plans to attend BYU Idaho for a Bachelor of Arts and then pursue graphic design. Kayli Posselt is attending the University of Minnesota for Pre-Med. Jensen, was an athlete all year, and had a pretty strict time schedule that she followed to help her balance. That schedule included a little nap.
"Just a 20-minute power nap after practice before I started studying was helpful," said Jensen. "I would get up for church at 6:45 and then school, practice, my nap and homework," she added. "If I had homework, I would take it on the bus."
Both girls said they did not have much homework, and that came down to using the time in class wisely, something they said would be advice for the younger students.
"Always use it, always use it," said Posselt. "I know people say they can do it at home, but truthfully, when you get home, you will never do it."
Meet Alyssa Roe: Salutatorian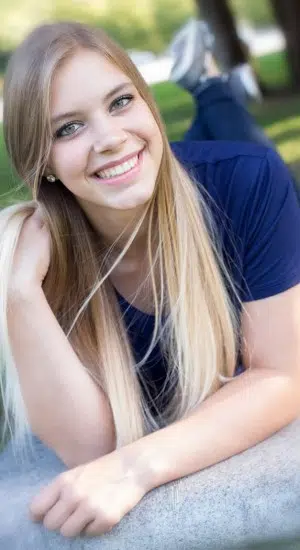 How does it feel to be salutatorian?
I was pleased with how far I got and we've all been working really hard to stay atop of class and it's been hard with some classes that I've taken, but I pushed through.
How do you feel knowing there's three of you at the top?
It was fun throughout the years. We all are pretty close as friends and academically, so it's always been a challenge and I'm glad how we ended up.
What was the best part about high school?
Probably extra-curricular activities that I was able to be a part of. Volleyball was always big for me and then music and drama department.
What things were you able to do with music and drama?
I have always been involved in solo ensemble and I made it to state many years, which was really great for me. I was also able to go to all-start choir. For drama, we were able to do two musicals so far and I've had a lead character in both of them. We did "Honk" which was a version of the ugly duckling and we also did "Seussical the Musical" and this year we're doing "The Sound of Music" and I have the part of Maria.
What's next after graduation?
This summer I plan to go to Milwaukee to sell pest control and then after that I plan on taking a fall semester at NWTC towards nursing. Then after that, I plan on serving a mission for the LDS Church, after which I will be attending the University of Utah for physician's assistant.
Has that been a path you've always wanted to take?
Yeah. I've always wanted to serve a mission and a mission for girls is a year and a half.
What was the most rewarding class you've taken?
Any sciences really. I really like my teacher Mr. Coon, but he wasn't with us year, which was kind of a bummer, but he was really able to get through to me and I was able to learn a lot in his classes.
What all went into getting one of the top honors in class?
I think it took a lot of work for me. I don't have a lot of natural ability, but a lot of my classes, especially in sciences I really enjoyed and understood well.
Describe your senior year in one word.
It's an adventure for sure. So much goes into your senior year. You have so much to think about during high school and taking college classes and going towards college.
Where do you see yourself in 10 years?
A good job and a family.
Is there a dream job?
I'd like to pursue a physician's assistant.
What piece of advice would you offer underclassmen?
Start early, for sure. I know they start us in 8th grade thinking about colleges and stuff. Your senior year really sneaks up on you and comes at you all at once, so start early. Try to come up with what you want to be and try to take classes towards that. It'll really help.