Meet Ivy Martin: Valedictorian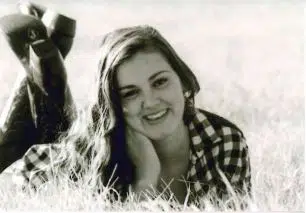 Ivy Martin and Megan Fischer lead the Class of 2017 at Bonduel High School. Valedictorian Ivy Martin had a unique path to the honor, after being homeschooled for eight years before starting high school at Bonduel her freshman year.
"I went to Navarino before, but then it closed down, so then my mom decided to homeschool myself and my siblings," said Ivy. "I was determined to show everybody that I could compete with them at the same level. That kind of pushed me to try my best, get all A's and then I ended up getting valedictorian."
There were adjustments Ivy had to make to become more integrated with a typical classroom, such scheduling and other habits she became used to while being homeschooled.
"I would sit through class and think I'm wasting my time, but eventually I learned to really learn what the teachers say and learn from my classmates," she said.
Ivy will continue her education this fall at UW-Green Bay with a major in accounting and a minor in Spanish.
Meet Megan Fischer: Salutatorian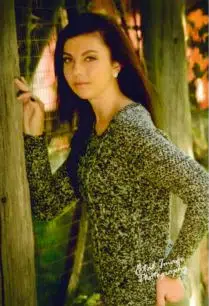 How does it feel to be salutatorian?
It feels pretty good. I've worked for a long time to get this high up and it's starting to pay off this senior year.
Was this a goal to be near the top of the class?
I guess the ultimate goal was to be the valedictorian and I fell a little short, but you can't be upset with salutatorian, obviously.
Did you challenge yourself with a lot of classes?
I've tried to take the hardest classes that our school offers and I say I'd do pretty well in them.
Was it worth it to challenge yourself rather than going for the easy 'A'? 
I think so, especially with the college classes. You know you're gaining a college credit, so there's a lot more to it than just getting an 'A.'
What's been the best part about high school?
I think the best part has been with my friends at different sporting activities and different clubs, just being a part of the school and cheering as a student section at the game, the camaraderie of our class.
What will you remember most about high school?
I would say a lot of them have to do with being in the band. We always played together before sporting events. I'd be with my friends and we'd play and cheer on the team together.
What other awards or honors did you receive aside from salutatorian?
I've been lucky enough to be an officer on many of the clubs here. I was just awarded the Kohl Scholarship, which was a huge accomplishment for me and I was really proud of that.
What opportunities did band provide you?
I've been a part of it since 5th grade and I get to be in the parade every year for the 4th of July. I got nominated for all-conference band this year, so I got to go play with people from many different schools, really talented people. We go to state solo ensemble, every year I've made it. It's a nice opportunity to meet new people, sharing the same passion that I do.
What's next after graduation?
I'm heading to UW-La Crosse to study biochemistry. I'm very happy about it, I love La Crosse and it feels like home.
What was the most rewarding class you've taken?
I would have to say UW-GB English. It was a really hard class. It really felt like a college class, so I felt more prepared for college and learned how to get organized for college level English.
Are you starting with college credit?
Yes. I've passed two AP exams and taken the two UW-GB credits, so I'll be entering with 12 credits.
Do you think your involvements will pay off in the end?
I think so. I think it already has in a way, when it comes to applying for scholarships and jobs, the involvements have been a huge help.
What subjects do you think has prepared you most?
I would say UW-GB English again. Organization is a huge part of that class and I think that really is how I'm going to carry myself through college.
Describe your senior year in one word.
I would have to say energized and packed. A lot has been going on and staying busy I guess. There's so much going on with jobs, college, so much to do.
Where do you see yourself in 10 years?
Hopefully practicing as a physician's assistant. Graduated, maybe moving to a different town, starting my life.
What advice would you offer underclassmen?
Get involved. Go to sporting events. Go to extra-circulars. Spend time with the people that you have now before four years go by and you never see them again.