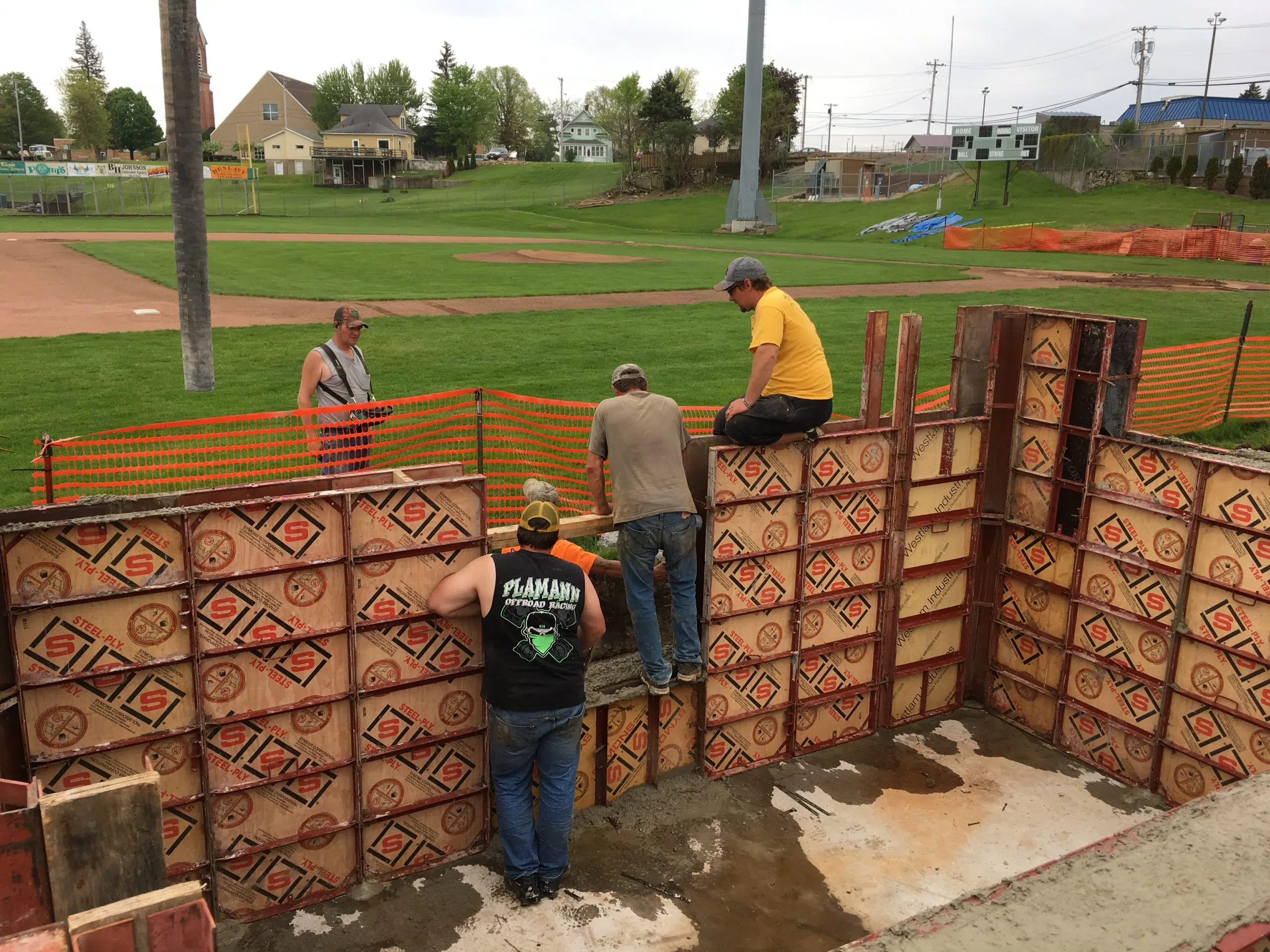 The City Of Clintonville will welcome in the fan support of four High School baseball teams in June. The Truckers will host the WIAA Division 2 Sectionals at Don Jirschele Stadium. Clintonville was given the host site for the three game Sectional tournament, but had to complete their dugout construction first. The Clintonville A's BABA baseball team helped fund the project, and make it happen, but it came down to the final days. The Truckers Varsity baseball team played their entire season without dugouts, as the early spring was too wet for construction. The hope was to have the construction started in the Fall, but that did not happen.
Athletic Director Bob Bothe said the backup plan was having Waupaca host the Sectional, but on Tuesday, High School Principal Lance Bagstad said Clintonville got the okay. "The WIAA was notified of our progress, and we are hosting June 6th" said Bagstad.
Clintonville Park and Recreation Director Justin Mc Auly said the dugouts are much needed for the teams that compete there.
"The one on the first base line was not a dugout, it was just a poured slab" said Mc Auly. "I think they are double the space in size."
The field is used by the Clintonville High School Team, The Clintonville A's BABA Baseball team and the Clintonville Diamondcats Legion Baseball team on a regular basis.
"The first base side dugout has two stairwells going into it and the home dugout has a storage unit that is all part of the construction of the dugout" said Mc Auly.
Clintonville will also be hosting the Legion State Tournament this summer.