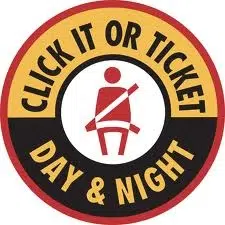 As the Memorial Day weekend approaches, Wisconsin law enforcement officers will be stepping up seat belt checks. State Transportation Safety Director David Pabst says the annual "Click-It-Or-Ticket" campaign remains focused on education.
"You don't want to have to write tickets," said Pabst. "We do know that if you attach your seat belt and wear it properly, it is one of the best ways to save your life in the event of a mishap."

Pabst says more drivers than ever are buckling up.
"A little over 88 percent, but the National average close to 90 percent and our neighboring states are in the 90's, so we have a little work to do," he added.
Police will be stepping up seat-belt enforcement efforts through June 4, as the summer travel season gets underway in Wisconsin.