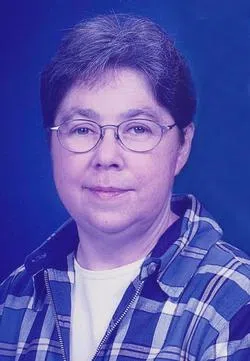 Connie Retzlaff, age 61, of Shawano passed away on Friday, May 19, 2017 in Green Bay. Born on May 22, 1955 in Shawano Connie is the daughter of Betty (Werbelow) Retlaff and the late Roland "Butch" Retzlaff.  Connie graduated from Shawano High School and worked as a cashier for many years, first at Red Owl, then Country Store, and finally at the current Charlie's County Market.  In her free time she loved going to the cabin up north, fishing, watching her niece and nephews' sporting events, and spending time with her family and her pets.
Connie is survived by: her significant other of 22 years, John Blasczyk; her mother, Betty Retzlaff; brothers, Gary (Patty) Retzlaff and Brian (Brenda Wendler) Retzlaff; nieces and nephews, Nathan (Tajia) Retzlaff and their children Raymond and Oliver, Luke (Kristen) Retzlaff and their children Morgan and Carson, Aaron (significant other Bonnie) Retzlaff, Alex Retzlaff all of Shawano, and Ava Retzlaff of Gresham. She is also survived by her dog Cody and many friends.
She was preceded in death by her father, a nephew Andrew Retzlaff, grandparents, Minnie and Hugo Werbelow and Alex and Louise Retzlaff, as well as four legged friends Boots and Patches.
A memorial service for Connie will be held at 7:00pm on Thursday, May 25, 2017 at Swedberg Funeral Home in Shawano with Rev. Timm Griffin officiating. Visitation will be held at the funeral home on Thursday from 4:00pm until the time of the service.
Connie's family would like to extend a heartfelt thank you to the Yarie family for donating a kidney and pancreas to Connie, giving her loved ones an additional 20 years with her.