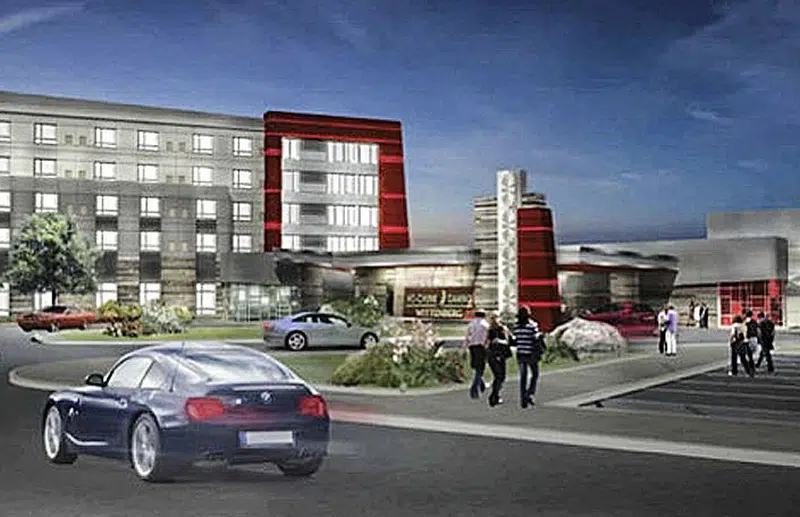 The Ho-Chunk Indians have urged a federal court to let the tribe continue an expansion of its small casino near Wittenberg. The nearby Stockbridge-Munsee tribe has filed suit to try and halt the current construction of a hotel and more gaming space in what's been an ancillary facility until now.
In a legal brief, the Ho Chunk says the expansion is allowed as part of the tribe's gaming compact with the state and the Stockbridge-Munsee tribe should not be given the right to interfere with the plans of a competitor.
The Stockbridge contend that the new Ho Chunk facility would hurt the plaintiff's North Star casino about 20 miles from Wittenberg at Bowler, and it says that new gaming not allowed on Indian land was not placed into trust until 1988 or later, and the Wittenberg site was placed into trust in 1993.
Photo: Artist rendering of the Ho-Chunk expansion