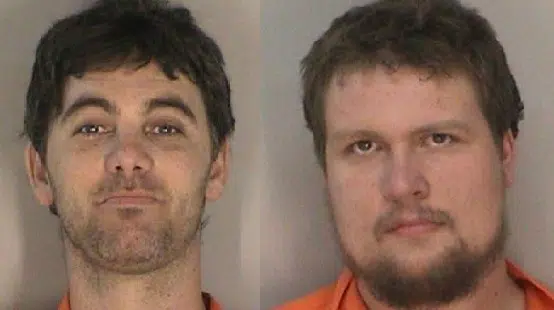 Daniel Stuebs (Left) Eric Boutwell (Right)
Waupaca County Sheriff's Deputies arrested two people after stopping a suspicious vehicle on County Trunk K, near Waupaca.
Deputies arrested 23-year-old Eric S. Boutwell of Waupaca for felony possession of narcotics, misdemeanor possession of marijuana, and possession of drug paraphernalia.
They also arrested 32-year-old Daniel O. Stuebs of Weyauwega for felony bail jumping and possession of drug paraphernalia.
Deputies say on May 11, the vehicle the two were riding in was stopped at an intersection, though there was no cross traffic. The criminal complaint stated the deputy witnessed the passenger, who was later identified as Stuebs, holding a small tube-shaped object.
Authorities discovered a small amount of heroin, as well as 17 grams of marijuana, according to the criminal complaint.