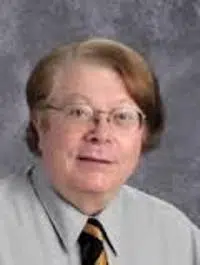 Former Gresham Music Teacher Charged With 31 Child Sex Crime and Pornography Felonies
A former Gresham music teacher has pleaded Not Guilty to 31 felony counts related to child sex crimes and child pornography. 69-year-old Timothy Schmidt has been charged with 31 felony counts, after a recently executed search warrant has resulted in 22 felony charges of Possession of Child Pornography, according to court documents. Other charges include 5 felony counts of Child Sexual Exploitation, and 1 count each of Exposing a Child To Harmful Material, Causing A Child To View Sexual Activity, Child Enticement Involving Sexual Contact, and Sexual Assault of a Student By School Staff. According to police reports, Schmidt allegedly started engaging in suspicious behavior with a 16-year old Gresham High School student back in October of last year. The report indicates that Schmidt and the girl allegedly exchanged emails, some sexual in nature. According to a statement made by the girl, Schmidt gave her a ride home after school, bought her gifts, which included earrings, a bracelet and even underwear, a bra and sex toys.
The girl explained that Schmidt discussed sex with her and even tried touching her, and kissing her. According to the report, she felt uncomfortable and in some cases left the room, but other times she stayed because she did not want him to be sad. She explained in some cases when she left, he would break down and cry which made her feel bad.
Schmidt told officers that the situation was more than just a normal student/teacher relationship and the talk they engaged in was just fantasy.
According to the police report, Schmidt admitted that he liked to be nude and shared a lot about his sex life with the 16-year old.
The 16-year old victim also told Police that Schmidt would lock the door when they were together.