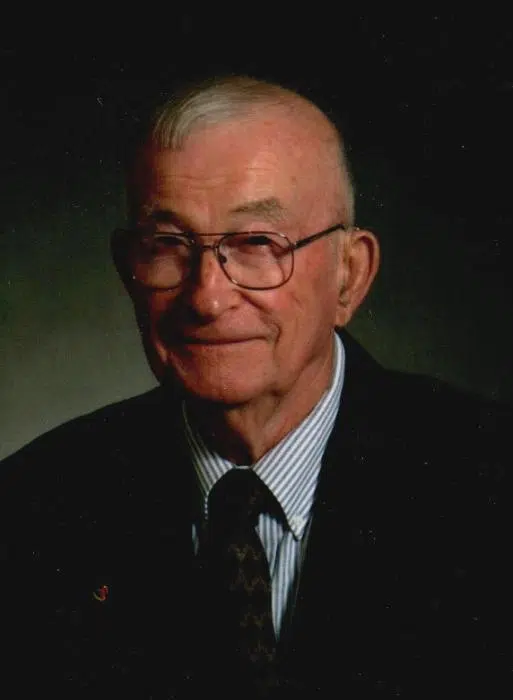 Frank Urbanz, age 86 of the Town of Larrabee, Waupaca County, passed away unexpectedly at his home Monday morning, May 15, 2017.
Frank was born and raised on a farm near Willard, WI and was the son of the late Frank and Margaret (Boh) Urbanz. He graduated from Greenwood High School in 1949 and then UW River Falls in 1964. On July 18, 1964 Frank was united in marriage to Janet Kohls at the Immanuel Lutheran Church in Gillett. The couple moved to Clintonville where Frank taught both young and adult farm classes and also worked at Torborg Lumber Farm Building as a salesman for 37 years. Frank was a faithful member of Christus Lutheran Church in Clintonville for many years. He served his congregation as a member of the Brotherhood, also serving on the church council, building committee, property committee, as treasurer & president, taught confirmation, and loved to help at the Christus Memorial Camp. He was also active in his community as the Larrabee town assessor, a member of the Jaycees, AAL, Boy Scouts Leaders Council, Bear Creek Lions Club, was a 4-H Leader, and hosted American Field Services and foreign exchange students. Frank was a Christian man and enjoyed being around his family & friends, hunting, fishing, gardening, reading, nature programs, and traveling in the U.S. and foreign countries.
Survivors include: his wife of 52 years: Janet Urbanz.
3 Sons: Marshal (Kristin) Urbanz, Woodbury, MN; Geoffrey (Stacey) Urbanz, Minneapolis, MN; & Grant (Angela) Urbanz, Richfield, MN.
Grandchildren: Madeline, Gabriel, Broderick Urbanz all of Woodbury, MN; Grace Solorzano & Joanna Urbanz of Minneapolis, MN; and Anja Urbanz of Richfield, MN.
Sisters: Margaret Plautz, Withee; Gwen (Louis) Landini, Loyal; Mary Ann (James) Drieman, Blaine, MN; & Isabel (Gale) Qualls, Hudson.
Also a Sister-in-Law: Donna Kohls, Gillett.
Frank was preceded in death by his parents; Frank & Margaret Urbanz, mother-in-law & father-in-law; Dorothy & Herman Kohls, a granddaughter; Elena Urbanz, and brothers-in-law; Emil Plautz & Richard Kohls.
Frank's memorial service will be held Thursday, May 18, 2017 at 11 AM at the Christus Lutheran Church in Clintonville with Rev. Brian Crocker officiating. Inurnment will follow at Greenwood Cemetery in the Township of Matteson, Waupaca County. Friends may call at the church on Thursday from 9 AM until the time of the service.  Memorials for Frank would be appreciated by his family and can be directed to Christus Lutheran Church. Eberhardt-Stevenson Funeral Home & Crematory of Clintonville is assisting his family. www.eberhardtstevenson.com