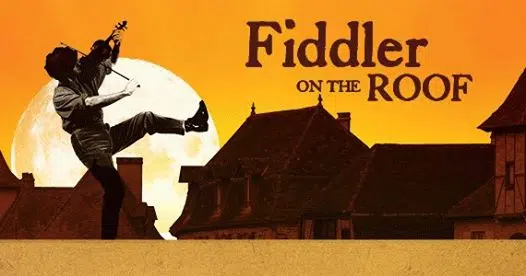 The Wolf River Home School Performing Arts group is presenting their annual musical over Mother's Day weekend. Fiddler on the Roof will be performed at the Clintonville High School Auditorium.
The classic story of the people of Anatevka Russia which includes Tevya, his wife Golde and their daughters and the people who live in Anatevka The show centers around the family's traditions, and takes place just before the Russian Revolution. Fiddler on the Roof features lots of well known music and dancing, which the kids say was one of the hardest things to learn.
"Some of the dances were hard to teach" said Josephine Schmitt, who plays the lead role of Golde.
Brendan Neil, who will be performing in his final show with the Wolf River Home School Performing Arts group, plays the lead Tevya.
"I was actually auditioning for the role of my favorite character Lazar Wolf, but got the lead instead" said Neil. "Fiddler on the Roof has been my favorite play since I was five, so I knew many of the characters well."
The group encourages everyone to audition, so those who audition are part of the show in some way. This show has 51 cast members, which has it's challenges, according to Director Sue Kluge.
""It's hard with 51 kids, but we cast everyone who tries out."
For Neil, the role includes quite a bit of singing of familiar songs such as "Sunrise Sunset, Tradition, and "If I Were A Rich Man". Neil says that song took quite a bit of rehearsing.
"It took me forever to get some of my solos down. If I were a rich man is my favorite song but it is the bane to my existence."
The Wolf River Home School Performing Arts group includes kids of all ages. Shows are Friday, May 12 and Saturday, May 13 at 7 p.m. and again on Sunday, May 14 at 2 p.m. for a Mother's Day matinee.
Shows are free to attend.