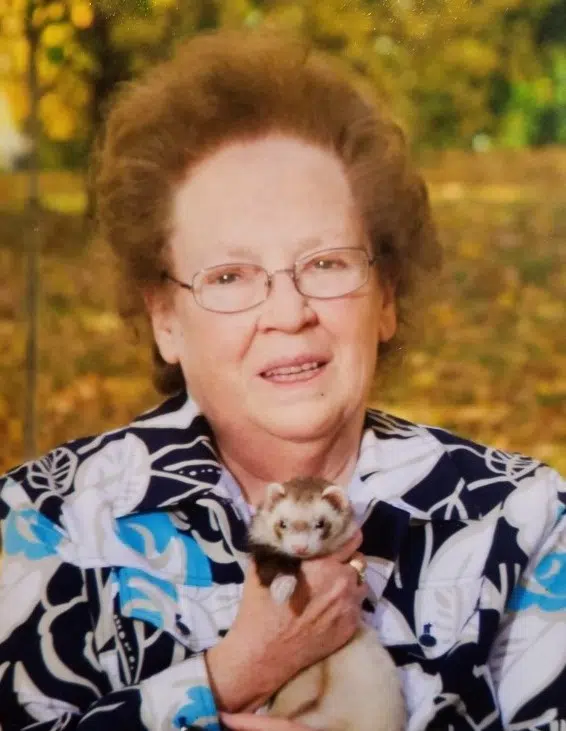 Doris J. Steenbock, age 86 of the Township of Larrabee, passed away Tuesday evening, May 9, 2017 at Pine Manor Healthcare Center, Embarrass.
Doris Jean Steenbock was born July 27, 1930 in Clintonville to her late mother, Myrtle P. Rockman. She grew up in the area and graduated from CHS in 1948, where she was active in baton twirling. Doris started work at Lauerman's Dept. Store, and later was employed by FWD, both of Clintonville. She was united in marriage to Leon "Corkey" Steenbock on August 23, 1952 at the United Methodist Church, Clintonville, where she was active with the church library as well as helping serve funeral luncheons. Doris was also a dedicated member of the Golden Bells, a group that planned activities for the Behling Nursing Home. The couple resided in Clintonville most all of their life; briefly re-locating to Fort Lewis in Olympia, WA when Corkey's Army unit was mobilized during the Berlin Crisis. They later returned to Clintonville and continued to raise a family. In her younger years, Doris liked to play golf, go snowmobiling, and dance with their dance club. She also loved to play bridge, sew & knit, listen to jazz music, and cultivate flowers; especially petunias, carnations, & roses. Traveling was big part of her life; Doris explored most all of the U.S., as well as getting the opportunity to visit Europe. She loved to spend time entertaining family and friends, and was skilled in the kitchen so no one ever left her house hungry. Over the years the family had many pets, but the one that set her apart from others were her many ferret friends. Doris loved her ferrets and would enter them in shows, often taking high honors. The pets also visited Pine Manor and were therapeutic for the residents. Doris will be remembered as a mother who both loved and guided her children, but would also never miss a good time with friends or family.
She is survived by her husband: Leon "Corkey" Steenbock
Daughter: Amy M. Steenbock, Clintonville
Son: Greg R. (Ann) Steenbock, Appleton
Grandchildren: Connor & Kyra Steenbock
She was preceded in death by her mother, Myrtle.
A memorial service will be held 11 AM, Saturday, May 13, 2017 at the United Methodist Church, Clintonville, with the Rev. Keith Wolf officiating. Inurnment to follow at Graceland Cemetery, Clintonville.
Friends may call at the church from 9 AM until the time of service.
Memorials are preferred to the family for a donation to be made in Doris' name to Corkey & Doris' favorite charities.
The Eberhardt-Stevenson Funeral Home & Crematory, Clintonville is assisting the family.
An online guestbook is available at eberhardtstevenson.com.