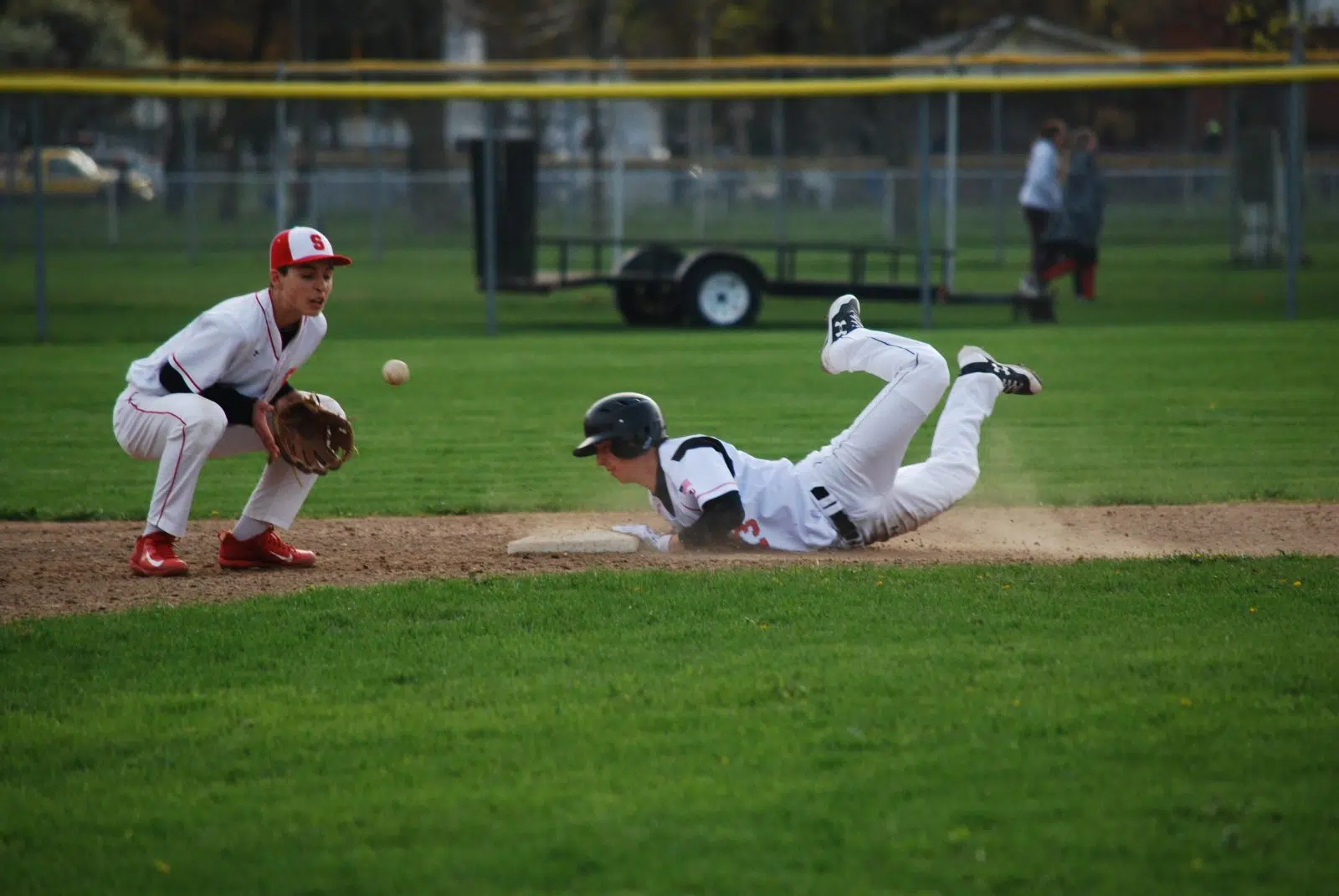 Shawano Losing Streak Ends With Walk-Off Win Over Seymour
The Shawano Hawks battled Seymour in a 9 inning game, knocking off the Bay Conference front runners 2-1. The Hawks scored the game winning run on a walk-off base hit by Alex Hoffman.
"I was just waiting for a pitch" said Hoffman. I did not want to get to excited, but that was the pitch that I liked and I took it."
Hoffman's hit scored Dylan Sumnicht, who started the inning with a lead-off walk. Sumnicht scored Shawano's first run of the game in the first inning after a lead-off hit. Seymour tied the game in the fourth inning on an RBI double by Sam Blank that scored Trent Blake. Shawano had their chances to score throughout the game, stranding a runner on third base in four of the nine innings, but still found a way to win with good defense.
"It was just big" said Coach Rob Wolff. "We lost eight straight and we should not be there, we are too good."
Shawano was outhit by Seymour 8-7. Joey Tadych earned the win in relief of Bryce Gagnow. Justin Krull took the loss for Seymour after relieving Trent Blake.
"We were in first place and dropped to last place in two weeks and now we beat the first place team" explained Wolff. "They are frustrated, coaches are frustrated and now with this win, we are not where we need to be but, we can turn the season around."
The same two teams will meet on Thursday at Fox Cities Stadium in Appleton. The action can be heard on WTCH AM 960 and 96.1 FM.