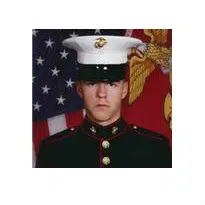 The Door County Sheriff's Department has identified the Clintonville man who was killed after his kayak capsized on Lake Michigan last Friday. Officials say 21-year old Dylan Tyler Dohr of Clintonville and Mathew Alan Tauferner were both unresponsive when they were rescued from the water, and were both later pronounced deceased.
Dohr was a member of the United States Marines and was home on leave. Records show he was stationed in California. Services for Dohr will take place on Friday.
According the Door County Sheriff's Department, rescuers were called to the Cave Point County Park, north of Sturgeon Bay at around 11:30 a.m. The report says their kayaks had capsized about 100 yards from shore.
Sheriff's officials say neither were wearing a life jacket.