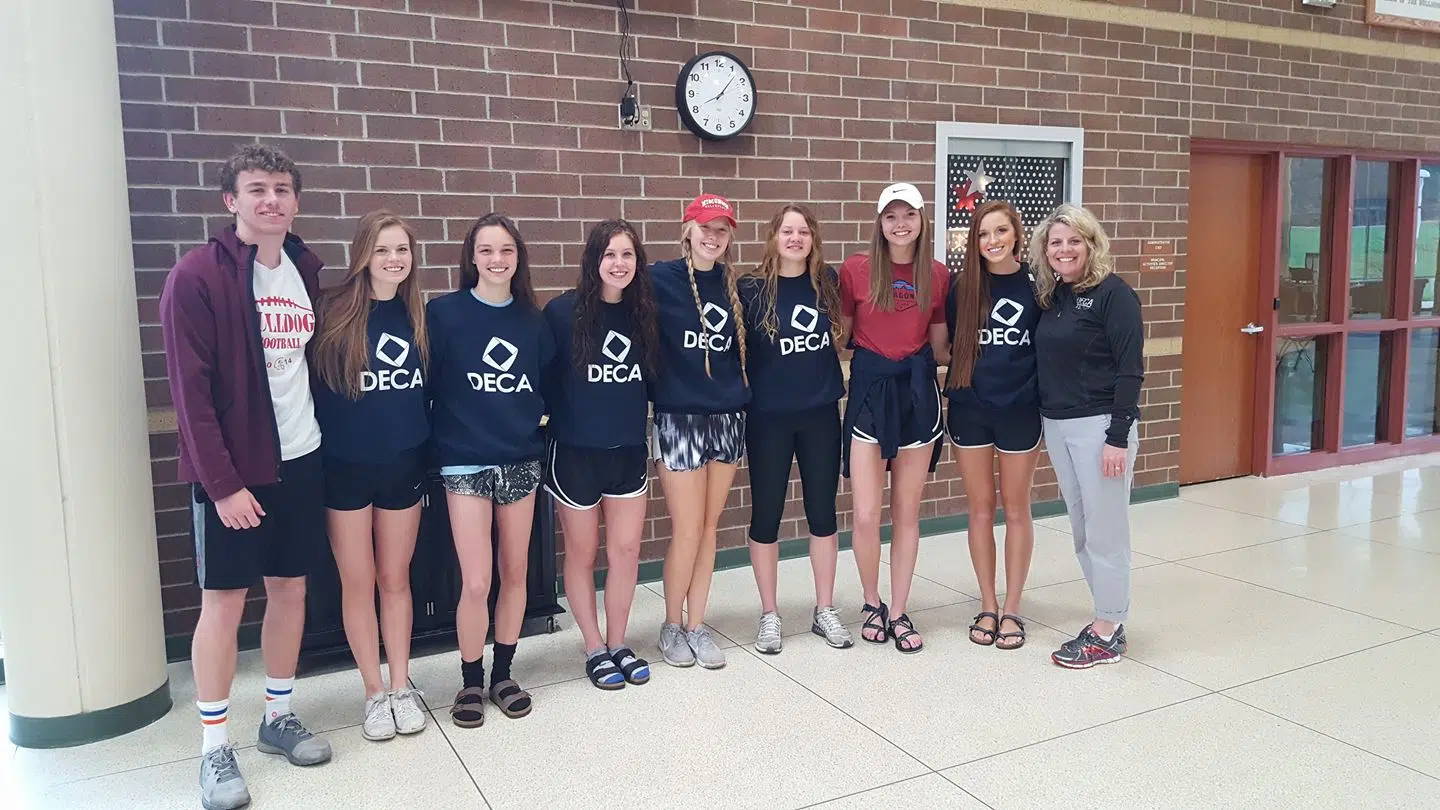 A group of New London High School Students are on their way to California for DECA Nationals. DECA is a Marketing Education Association of Students. Students are required to write a 30-page paper and make a presentation for a judge, but the issues that they are addressing are also focused on in their community. 8 students have qualified for DECA Nationals, among them is Leah Porath who is returning after a successful run last year.
"Last year my team did really well, we took top 10 in the nation" said Porath. "We were the first finalist for New London. This year we are talking about our school store and how we run it. The judges score us on our presentation and we see how far we can go."
Porath has partnered with Parker Fermanich for the presentation on Percy's Pro Shop, which is  a school store organized, managed and operated by New London students interested in a career in the business and marketing field.
For the last 15 years, Leah's mom Missy Porath has been the advisor.
"I have had kids go to Nationals 13 of the 15 years, and last year was one of the best" Missy Porath commented.
Oliva Steingraber, Megan Kronser and Melissa Kronser are tackling an issue that has been going on for some time, and it involves helping girls.
"They did it based on Public Relations. They took the issue of self confidence in girls and developed a project, campaign and events in our school to help girls with their self-confidence."
Ellie Madsen, Erika Dorrow and Addy Graber will focus on a not so well known community concern.
"They had to research and come up with a solution. The group chose to research homelessness in the district and developed a "caring closet" to help with that."
Porath said the awards are nice, but making a difference in the community has been real rewarding for the students.