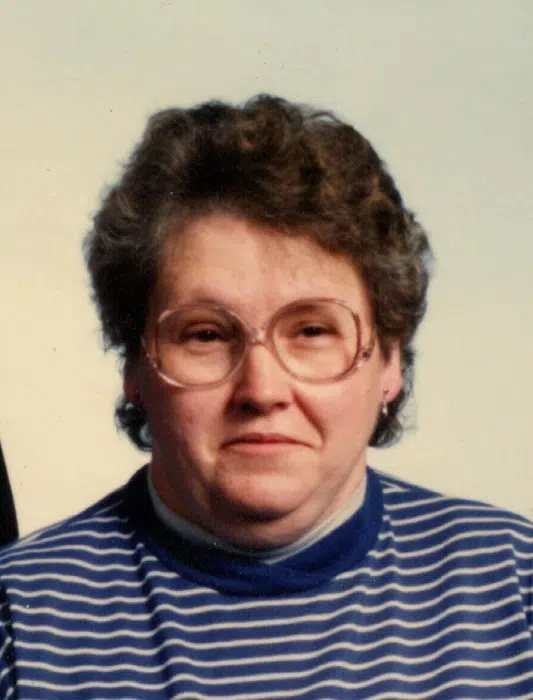 Della V. Koelbl, age 72 of the Town of Matteson, passed away early Saturday morning, April 22, 2017 at ThedaCare Regional Medical Center, Appleton.
Della Valoria Koelbl was born November 24, 1944 in Clintonville, the daughter of the late Fred & Melinda (Piotraschke) Wilken. She attended St. Martin Lutheran School in her primary years, and later graduated from Clintonville High School. Della found work in the meat department at Everson's Grocery Store on N. Main St. in Clintonville. She was united in marriage to Joseph E. Koelbl on March 17, 1973 at St. Martin Lutheran Church, Clintonville. Joe & Della remained members at St. Martin, and Della went to many Bible studies throughout the years. In 1974, Della began working for Urban Telephone, Clintonville, cleaning switchboards at many different locations. After 26 years with Urban Telephone, she began working at Festival Foods, New London; later retiring in 2009 when Joe passed away. Della found many things to keep her interest throughout her life and into retirement. She loved tending her flower gardens, looking after her pigs, baking desserts, and cooking for friends & family. She also spent time outdoors fishing and watching the birds. Della was a gifted reader and could read books by her favorite authors in just a few days; she also enjoyed crossword puzzles. She was a very big NASCAR fan, more specifically a Tony Stewart fan, and she rarely missed a race. Her greatest joy was the time she was able to spend with her grandchildren and great-grandchildren.
Survivors include:
Sons: Joseph (Roslyn) Koelbl, Marion
Troy (Jody) Koelbl, Clintonville
Todd (Holly) Koelbl, Clintonville
Grandchildren: James Koelbl, Crystal (Tyler) Evans, Fawn Koelbl, Emilie Koelbl, Tayten Koelbl, Austin Fuhrmann, Aliyah Koelbl, & Joryn Koelbl
14 great-grandchildren
Brothers: Eugene & Howard Wilken, both of Clintonville
She was preceded in death by her parents and her husband Joseph.
Funeral services will be held 4:30 PM Tuesday, April 25, 2017 at the Eberhardt-Stevenson Funeral Home & Crematory, Clintonville, with the Rev. Christian Burg officiating.
Friends may call at the funeral home on Tuesday, from 2 PM until the time of the service.
In lieu of flowers, memorials are preferred to the family for a memorial fund to be established at a later date.