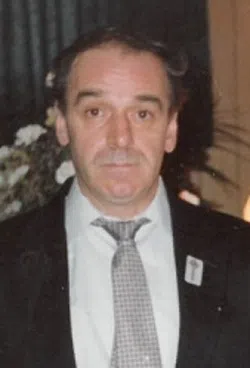 Gaetan J. Philippon, Sr., 72, of New London, passed away on Sunday, February 26, 2017 at the caring community of St. Joseph's Residence in New London, WI.  Gaetan was born in Lambton, Quebec on October 10, 1944 to Alphonse and Helene (Isabelle) Philippon.  He moved to Wisconsin in April 1965, and on May 18, 1968 he was joined in marriage to Shirley Fields. They made their home in New London, WI; raising four sons.  Gaetan was known for a strong work ethic, making a career as a sheet-rocking contractor until his retirement 2005.  He was also a faithful member of Most Precious Blood Catholic Church.
Gaetan is survived by his wife, Shirley Philippon, four sons: Gaetan (Kris) Philippon Jr. of Freedom, WI, Tim (Cindy) Philippon of New London, WI, Chris (Jenny) Philippon of Winneconne, WI and Ryan (Carrie) Philippon of Surprise, AZ;  nine grandchildren: Cassandra, Andrew, Victoria, Olivia, Gabrielle, Gavin, Brianna, Kylie, and Mason; three brothers: Noel (Louisette) Philippon of Manchester, New Hampshire, Marcel (Brenda) Philippon of St. Catharines, Ontario, and Jean Claude (Murielle) Philippon of Disraeli, Quebec and a sister, Louisette Philippon (Gerald LeBoeuf) of Beloeil, Quebec.
Gaetan was preceded in death by his parents, numerous half-brothers and half-sisters, and a brother Gilles (Anita) Philippon.
A Mass of Christian burial will be held at 11:00 a.m. on Thursday, March 2, 2017 at Most Precious Blood Catholic Church in New London.  Fr. James Kleinschmidt will be officiating.  Visitation for Gaetan will take place from 9-11 a.m. directly at the church. Burial will be in Most Precious Blood Cemetery.
The Philippon family would like to extend our heartfelt gratitude to all the staff at St. Joseph's Residence, specifically those who gave Gaetan attentive and loving care; and to Dr. Timothy Houlihan and Dr. Chris Climek of Thedacare Physicians.
Cline & Hanson is assisting the family.