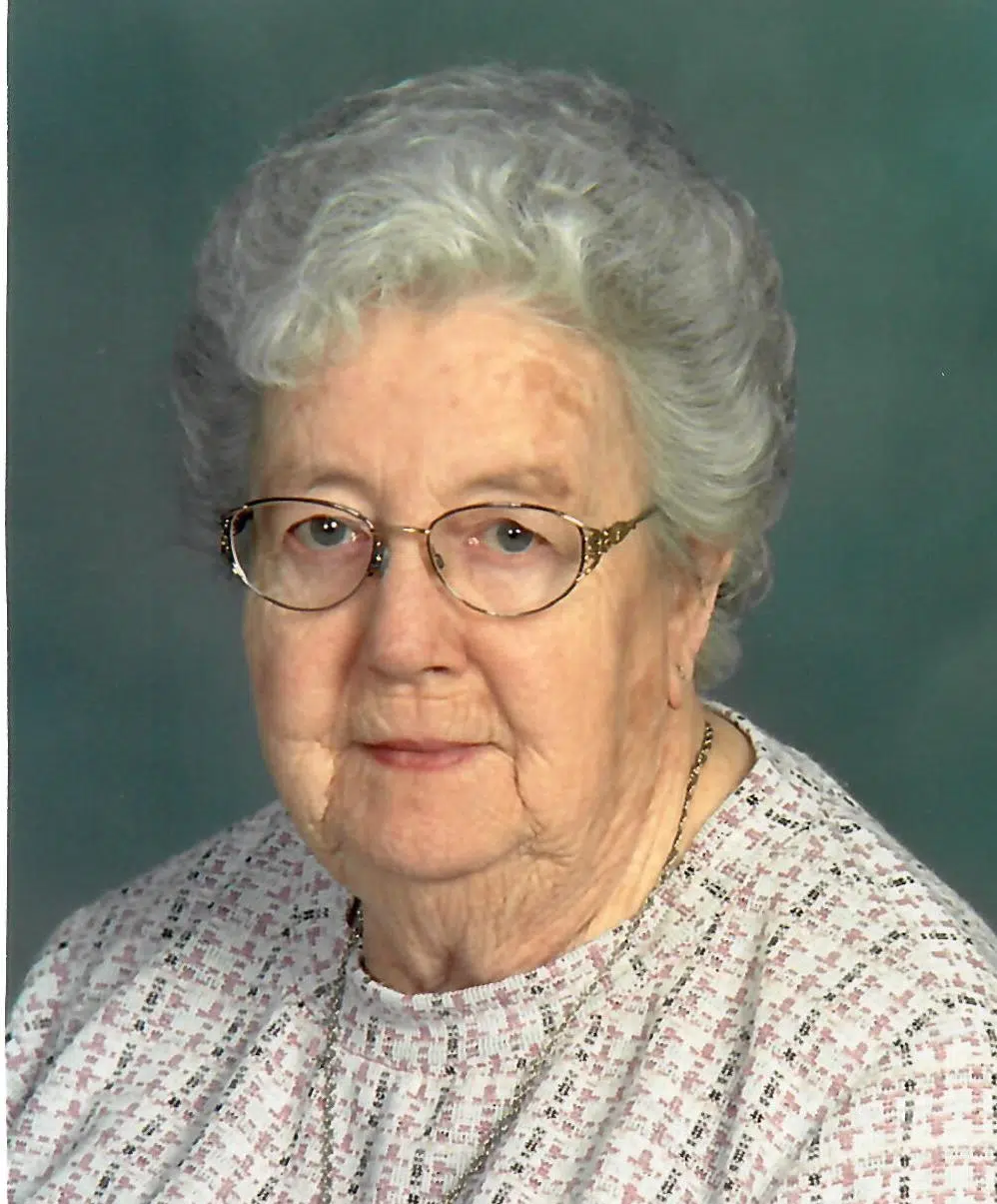 Mary H. Plaskey, age 91, of Clintonville passed away Saturday, January 21, 2017 at Pine Manor Health & Rehabilitation Center, Embarrass.
The former Mary Helena Umbaugh was born on June 20, 1925 in Afton, Iowa, to Grover and Eva (Palmer) Umbaugh.  She was united in marriage on October 15, 1942 to Raymond Plaskey in Ladysmith, WI.  After Ray's service in WWII the couple lived for a few years in Milwaukee and then lived for a short time in the Bruce, Wisconsin, area.  The couple moved to Cedarburg where they raised their children and lived for many years.  Mary worked on the engine assembly line at Tecumseh Products in Grafton for 25 years, retiring in the mid 1980's.  After retirement, the couple moved to sunny Arizona.  By the mid 1990's she returned to Wisconsin settling in Clintonville and in the late 1990's Ray passed away.
Mary was a member of St. Peter's Lutheran Church, Big Falls.  She loved to travel and saw much of the United States from Maine to California.  Mary also enjoyed wonderful trips to Canada and Mexico.  Her other interests included fishing, sewing, and quilting.  For most of her life she even made her own clothes.
Survivors include two children, Victoria (Ronald) Nyhouse of Marion and Walter (Barbara) Plaskey of Shawano; and one daughter-in-law, Mary Plaskey of West Bend.  There are six grandchildren, Ronald, Troy, Dawn, Roberta, Louis, and Adam.  There are eight great grandchildren and three great-great grandchildren.  Mary is further survived by many other relatives and friends.  She is preceded in death by her parents; her husband Ray; a son Henry Plaskey; two sisters Falma Beardsley and Lucy Linderman; and two brothers William and Wendell Umbaugh.
Funeral Service will be held on Friday, February 3rd at 11:00 AM at St. Peter's Lutheran Church, Big Falls.  Rev. Janice Kuder will officiate and burial will be at Big Falls Cemetery in the spring.  Friends may call on Friday from 10:00 AM until time of service at the church.
Our family wishes to especially thank all the nurses and staff at Pine Manor for the support and love given to mom.