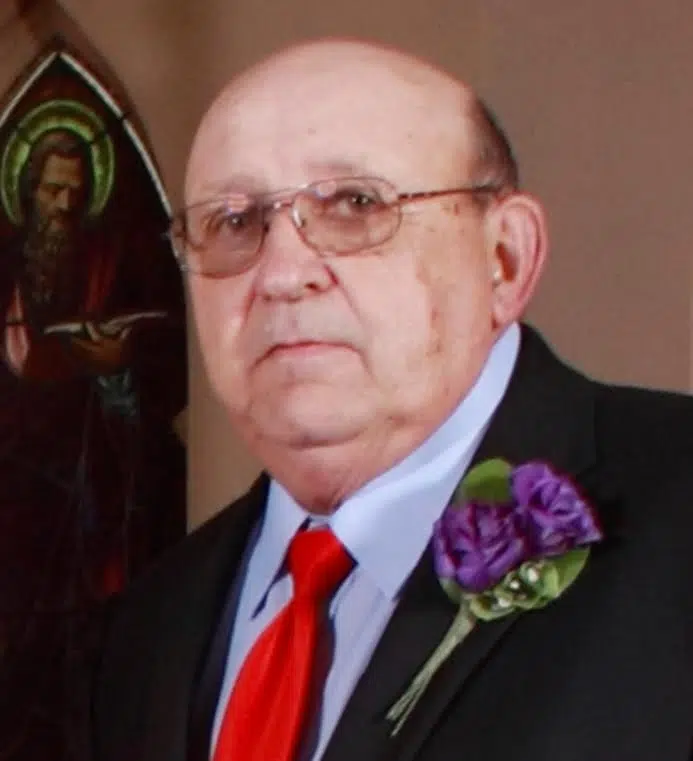 Robert "Bob" Bessette, age 72, of Clintonville (formerly of Bear Creek) passed away Thursday, January 26, 2017 at his home.
Robert Stanley Bessette was born on April 18, 1944 in the Town of Deer Creek, Outagamie County, Wisconsin, to Peter and Iva (Jarvais).  He graduated from Bear Creek High School in 1962.  Bob was united in marriage on August 17, 1963 to Mary E. Neely at St. Mary's Catholic Church, Bear Creek.  He worked for some time at Cenex Cooperative in New London.  Then Bob was employed as a machinist at Walker Forge in Clintonville for many years, retiring in 2015 due to his health.  The couple lived much of their lives in the Bear Creek area until settling in Clintonville in 2012.  His wife preceded him in death on December 1, 2016.
Bob is a member of St. Mary's parish and was very active in building the Prayer Garden.  He made all the wooden benches and a large cedar angel that line the path between the church and the cemetery.  Bob enjoyed woodworking and created lots of things for relatives and friends.  He loved the outdoors and especially liked walleye fishing, hunting, and ice fishing.  Bob's other interests included trap shooting and collecting guns.  He will be remembered most for his sense of humor and as a real jokester.  Bob was a hard-working and quiet man who was always dedicated to his family.
Survivors include four children, Tony (Dana) Bessette of Bear Creek, Patrick (Jane) Bessette of Bear Creek, Crissy (special friend Jeff Hoffmann) Wenzel of Clintonville, and Kelly Hernandez of Appleton.  There are 12 grandchildren, Kyle (Ashley) Bessette, Nikki (Matthew) Ziebell; Tyler and Abby Bessette; Emily, Brady, Casey Wenzel, and Sassie Roou; Trevor Bessette; Jacob Baron, Chelsea (Adam) Barnick, and Kristyn Baron.  There are 14 great grandchildren, Morgan, Mason, Miles, Merek, Megan Bessette; Ashton and Sawyer Ziebell; Parker, Logan, and Fischer Bessette; Eleyna Wenzel; Ava and Chloe Barnick; and Caileen Charbarneau.  There are two sisters, Florence Hammel of New London and Pat (Roger) Tuscher of Carmichael, CA.  There is one brother, LeRoy (Pat) Bessette of Sugar Bush.  There are two sisters-in-law, Jane (Ron) Lorge of Bear Creek and Gerri (Tom) Barkow of Tigerton.  There are four brothers-in-law, Dan (Rachel) Neely of New London, Tom (Barb) Neely of Bear Creek, John (Connie) Neely of New London, and Tim Neely of Clintonville.  He is further survived by special relatives, Tina Mergener of Juneau, WI, and Kevin Wenzel of Clintonville; and many nieces, nephews, other relatives and friends.
Bob is preceded in death by his parents, his wife, Mary; his father and mother-in-law, Edward and Ellen Neely; three sisters, Marie Schneider, Theresa Bessette, and Phyllis (Herbie) Smeiska; and a brother, Don (Lillian) Bessette.
Mass of Christian Burial will be held on Monday, January 30th at 11:00 AM at St. Mary's Catholic Church, Bear Creek.  Fr. John "Jack" Mullarkey will officiate and burial will be in the parish cemetery in the spring.  Friends may call on Sunday from 3:00 – 7:00 PM at the Beil-Didier Funeral Home, Clintonville, and on Monday from 10:00 AM until time of mass at the church.
The family wishes to thank Dr. Robert Nonn and Sara Messner PA for the loving care provided.  We also wish to thank all the nurses with ThedaCare at Home Hospice, especially Kristy Crum for all the compassionate care given to dad.