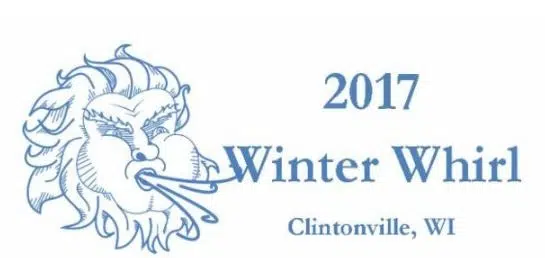 The Clintonville Park and Rec Department will be putting on their annual Winter Whirl this weekend, with the return of the 28th annual Tummy Warmer Cook-off, the public's most anticipated event. The cook-off runs from 10 a.m. until 2 p.m. and features contestants representing four divisions: hot chili, mild chili, chicken soup, and miscellaneous.
Clintonville Park and Rec Director Justin McAuley says participation has grown, in terms of contestants for the cook-off, something he hopes continues this year.
"I'm thinking contestant-wise for the cook-off is getting better," said McAuley. "It's been as high as the mid-20's for entries. I'd like to see it higher, maybe in the 30's would be comfortable, but we also need people to come, otherwise we have all this chili left over."
McAuley says a lot work is put into preparing the Winter Whirl every year, which is an event that really benefits the entire community.
"We have Grayling Pingel performing live on the stage," McAuley said. "Everybody loves his music and he's always putting a smile on the people's face when they're eating the contestants' food. You even get a few people up there dancing to the music and I think it's between the citizens and contestants who really enjoy it."
The park and rec department will air the new Pete's Dragon movie following the cook-off at 4:30 p.m. in the rec center. Other events ongoing Saturday will be the Porkie Breakfast at Aster Assisted living home from 7:30 a.m. until 10, the cook-off, vendor fair and farmer's market from 10 a.m. to 2 p.m. and music from Grayling Pingel from 11 a.m. until 1 p.m.