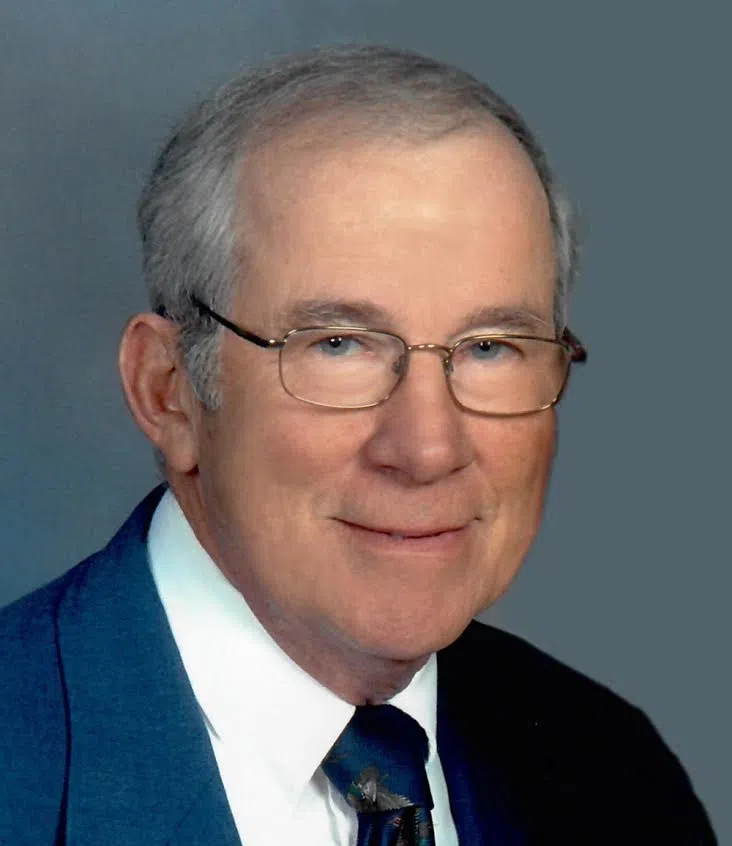 Dale Allen Zaug, of rural Marion, Age 76, passed away at home on Wednesday, January 18, 2017 from Glioblastoma, Stage 4 Brain Tumor which was first diagnosed in June of 2015.
Dale was born January 3, 1941 on the family farm in the Town of Wyoming, Waupaca County, Wisconsin to Marshall and Evelyn (Block) Zaug and was the youngest of two children. Dale attended Big Falls grade school and graduated from Marion High School. After graduation he obtained an Associate Degree in Forestry from Fox Valley Technical College in Oshkosh. Dale married Lola Knaack on September 8, 1962 and Dale then attended Michigan Technological University obtaining his Bachelors of Science Degree in Forestry.
Dale worked for the State of Wisconsin for 38 yrs. 1st as a Forester then moving into Technology as a Systems Analyst and Data Administrator. Dale and Lola lived in the Madison area for 35 yrs., raising their 2 children Michael and Kristine in Waunakee, Wisconsin. He retired to the Big Falls area in 2004 and started Zaug's Forest Enterprise.
Dale was active in many volunteer and environmental organizations including the National and Wisconsin Woodlands Owners Associations, Wisconsin Wildlife Federation, The Big Falls Lions, St. Peter's and Mt. Olive Lutheran Churches, Toastmasters, Local Planning Commissions and Boy Scouts of America. Dale enjoyed being outdoors, hiking, fishing and hunting, puzzles and cribbage, reading, playing cards, watching the Packers and Little Falls Baseball, playing with his grandsons and a good, strong cup of coffee.  Dale traveled extensively with Lola and friends creating lasting memories visiting Alaska, Egypt, Germany/Austria/Switzerland, Korea, National Forests and Parks, and throughout the United States and Canada.
Dale is survived by his wife Lola, his son Michael (Kelly) of Forest Hills, NY and daughter Kristine of Downers Grove, IL, sister Sally Tschurwald, mother-in-law Sadie Knaack, five grandsons, Quinton, Bronson, Cooper, Duncan and Colin; sisters-in-law Anita (Ron) Kutella and Carolyn Knaack, as well as nieces and nephews.  He was preceded in death by his parents, his father-in-law, Wilbert Knaack, two brother-in-laws, Ron Tschurwald and Dennis Knaack, and nephew, Scott Tschurwald.
The family is grateful to his amazing Surgeon, Dr. Azam Ahmed, his gifted Neurooncologist, Dr. Ian Robins, the doctors, nurses and aides at the UW Hospital and Hospice through Theda At-Home Care; family, friends and Pastor Janice Kuder who called and visited, as well as those that were so helpful during Dale's treatment in Madison.
A Memorial Service will be held on Saturday, January 28th at 12:00 Noon at ST. PETER'S LUTHERAN CHURCH – BIG FALLS, N10685 Petersen Rd, Marion, WI with visitation beginning at 11:00 AM.  Rev. Janice Kuder will officiate and inurnment will be at Big Falls Cemetery in the spring.
In lieu of flowers, donations can be made in Dale's name to UW Carbone Cancer Center, National Brain Tumor Society, or St. Peter's Lutheran Church, Marion.