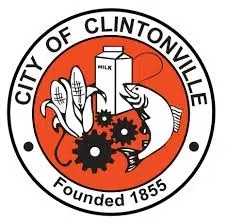 Starting this summer, motorists in Clintonville will see a complete infrastructure maintenance on Main Street, which will include sewer work, and the complete replacement of water and storm lines that were originally installed in 1911.
"As of right now, we don't know when the project is going to start," said Clintonville Public Works Manager Kray Brown. "The Department of Transportation has let out bids, has been accepted, it's just the next step now is to have a construction meeting, starting dates, things like that, what we need to do to get traffic routed around this Main Street."
This includes plan to assist local businesses that will be affected to ensure they are able to remain open for business while construction is ongoing. Brown says motorists can expect a very similar detour they experienced during last summer's road construction in the city.
"We're looking at trying to get trucks into the industrial park in a roundabout way versus Main Street," said Brown. "It shouldn't be a challenge. It should actually be a good route for everybody. It might take an extra minute out of your time, but that is something that we'll be talking about more and hopefully make it easier for the residents."
The area that will be under construction begins just north of the post office on 12th street until State Highway 156/Green Tree road. Water and Wastewater Manager Dave Tichinel expects this detour and project to run even smoother than the one last year.
"It was behind schedule [last year] because of the bridge," explained Tichinel. "Anytime you do any bridge projects with road construction you're going to have some problems, but I think it went very well."
The city won't know when the project begins until they meet with the State Department of Transportation, but the project is tentatively scheduled for completion by the end of August because of the work that needs to be done.
"The reason for the timetable probably being all summer is, again, it's not just a street," Tichinel said. "There's going to be complete water replacement, main lines, laterals through the property lines, that's going to be concrete road all the way, so there is some time given for that. Last year, it was slow, but now it's a nice road."
The city has discussed slightly widening the roads and may have potential of a bike lane, however, details will be determined after the meeting with the D.O.T.