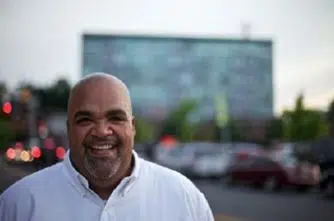 Wednesday night, the New London Chamber of Commerce invites to public to attend an evening for the family with Reggie Dabbs at the New London High School Auditorium from 6 – 8 p.m.
Reggie was born to an unwed teenager, who at one time considered abortion as a viable alternative, and Dabbs considers himself lucky to be alive. He was raised by foster parents and understands what it is like for kids and adults who struggle with adversity.
He effectively uses humor and music in his presentations, and all ages are encouraged to attend. Admission is free and there will be free pizza and refreshments available, as well as great door prizes.