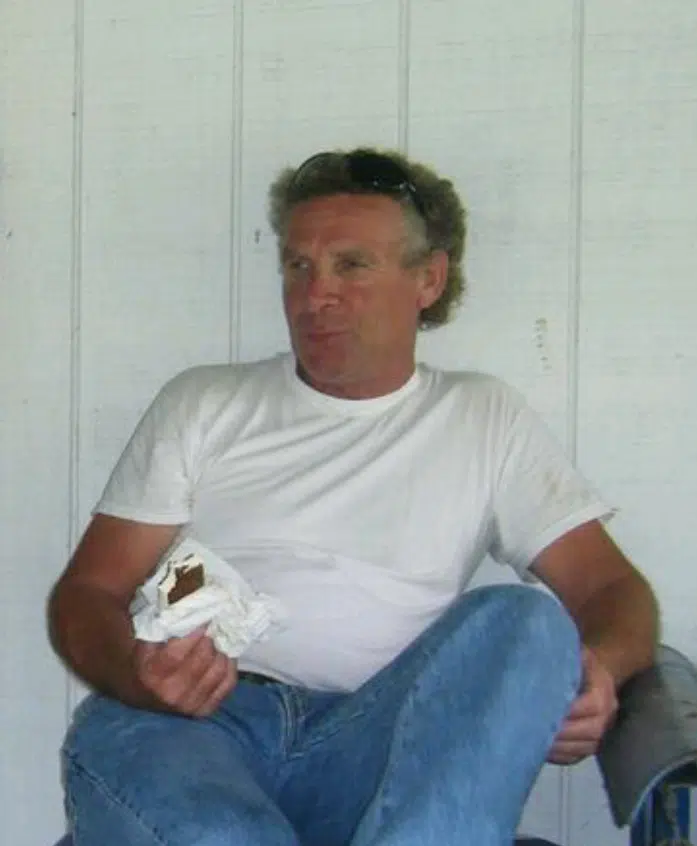 Daniel "Dan" G. Hoffman, age 60 of the Town of Bear Creek, Waupaca County, passed away at his home Saturday evening, January 7, 2017.
Dan was born on June 24, 1956 in Neillsville, WI. He was the 10th of 16 children of the late Robert & Helen (Kutchera) Hoffman. Dan grew up in the Osseo – Fairchild area where he graduated from high school in 1974. He married Susan Anderson in 1976 and began farming the Hoffman home farm in the Fairchild area. The couple had 4 children and later divorced. Dan continued farming and met Susan Finkel whom he later married. The couple moved to New London in 1995 and to their current residence in 1999 where they have lived since.  Locally, Dan worked for a few farms before taking a job with MCC and later Carew, but his self proclaimed favorite job was driving truck for Dairyland Chopping in Weyauwega. Most of Dan's hobbies involved going fast. It didn't matter if he was on a motorcycle, snowmobile, go-kart, or in his car; he was always racing something. Dan also enjoyed listening to music, eating ice cream, sitting on his porch, woodworking, & everything the outdoors had to offer. He took a lot of pride in building his own cabin from the trees he cut down on his property near Fairchild. Most of all, he loved his children & grandchildren and always looked forward to their visits.
Survivors include: His wife: Susan.
Children: Sheila (Jason) Wild, Medford; Amanda (Billy) Van Wie, Waunakee; Isaac (Nikki) Hoffman, Holmen; & Cecilia (Neal) Manowski, Chippewa Falls.
Grandchildren: Kendall, Cooper, Morgan, Bailey, Kaitlin, Shae, Lauren, Will, & Michael.
Siblings: Judy (Bob) Zachman, Whitefish Bay; JoAnn (Bob) Brooks, New Mexico; Kathy (John) Lizan, Black River Falls; Mary (Ken) Kanack, Watertown; Linda (John) Hoff, Sunnyvale, CA; Jenny (Mike) Darling, Plant City, FL; Jacqueline (Virgil) Polinske, Afton, MN; Anita (Tim) Schnell, Fairchild; Annie (Gary) Bennis, Eau Claire; David Hoffman, Fairchild; & Peggy (Bill) Richman, Frederick, MD.
Father-in-law & Mother-in-law: Delmore & Mary Finkel, Chaska, MN.
Sisters-in-law & Brothers-in-law: Jennifer Lahn, Fall Creek; David Mayer, Fall Creek; Dan Biese, Kaukauna; Bruce (Lisa) Finkel, Chaska, MN; Greg (Paige) Finkel, Reedsburg; Sherry (Jon) Dvorak, Jordan, MN; Sally (Randy) Hilgers, Belle Plaine, MN; & Tami Johnson, Alma Center.
Also numerous nieces, nephews, and cousins.
Dan was preceded in death by his parents, sisters Connie Mayer & Rita Biese, and brothers Robert & Thomas Hoffman.
Dan's family will be having a gathering of family & friends starting at 11 AM on Wednesday, January 11, 2017 at St. Mary's Catholic School fellowship hall, 300 Welcome Ave., Bear Creek, WI 54922. A lunch will be served around 12 PM at the hall on Wednesday and Rev. Carol Nimke & Deacon Lincoln Wood will share a message at 1:30 PM. The Eberhardt-Stevenson Funeral Home & Crematory of Clintonville is assisting his family with the arrangements. An online guestbook for Dan can be found at www.eberhardtstevenson.com. In Lieu of flowers a family memorial will be established.
Dan's family would also like to express their sincerest appreciation to the Theda Care at Home Hospice Team, Dr. Schmidt & Nurse Laura and Dr. Dave at the Theda Care Cancer Center, and last but not least to their life-long friend; Brian Welker.