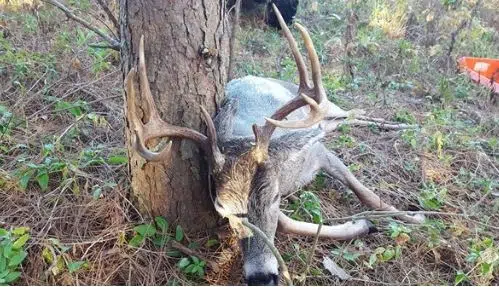 Although preliminary numbers are down about 6 percent this season, Wisconsin hunters managed to kill 196,785 deer during the traditional nine-day gun season statewide, according to the Department of Natural Resources.
Last year's totals surpassed 198,000, and the Wisconsin DNR believes part of the reason for the decrease in numbers this year was because there were 13,510 less licenses sold from 2015.
Some also believe it was the extremely windy conditions on opening day that kept some hunters out of the woods.
The preliminary numbers do indicate that hunters were able to down more bucks from last year. In total, 97,982 antlered deer were killed, up from 92,610 in 2015. There were 1,001 more antler-less deer killed than with antlers, however this year's gun season saw a rare 8-point doe that was killed in northeast Wisconsin.
Marathon county harvested the most deer with 7,663 deer. Waupaca county had the next highest total with 7,328 deer killed. Shawano county had the third highest total and saw hunters bag 6,701 deer.
A more detailed breakdown of the numbers can be found on the DNR's website.