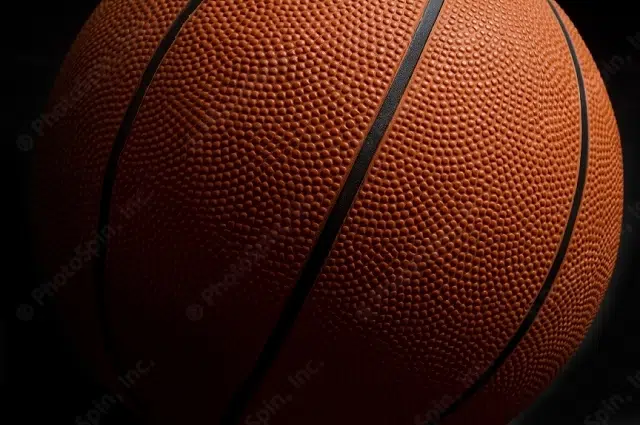 Boys Basketball
D.C. Everest 69, Green Bay East 60
Despite trailing nine points at the half, a comeback fell just short for East. Zack Crockett led with 24 points and Marcell Kemp scored 21, but the game-high went to D.C. Everest's Riley Peterson who had 29 points.
Little Chute 68, New London 59
The game went back and forth throughout much of the contest, and only one point separated the two teams heading into halftime with the 27-26 advantage favoring Little Chute. The 3-point bucket proved to be the difference in the second half, specifically the 3-point shooting ability of Noah Knudson. He had 15 points, which was tied for a team-high with Noah Mueller. Knudson scored 12 of his 15 points from beyond the arch and three of the four he made in the game came in the second half. Collectively Little Chute shot 6-16 from deep, but more impressive was their improved free throw shooting from a game ago. In their loss to West De Pere, they shot just 5-12 from the line, but Tuesday night they converted 12-16 from the stripe. New London was led by Will Wohlt's 16 points, shooting an impressive 6-8 from the field. Kyle Wolf followed an opening 23-point performance with 13 points on Tuesday. The Bulldogs couldn't keep pace from downtown, as they shot just 23 percent.
West De Pere 58, Ashwaubenon 41
Quinn Norton scored a team-high 17 points to help the Phantoms in the non-conference home win. Taylor Rahn and Drew Kocken poured in 13 points a piece, while Tyler Schwartz added seven points. Ben Wittig led Ashwaubenon with 17 points.
Wittenberg-Brinamwood 71, White Lake 13
The Chargers shot an efficient 24-36 from the field, including 6-8 from beyond the arch, while they carried a 51-7 lead into halftime. Wittenberg-Birnamwood was plus 11 in the turnover battle, and out rebounded White Lake 26 to 15 on the glass. Four players reached double-digit scoring totals. Cory Fraaza led the way with 16, Teagon Lehman had 14, Trevor Groshek scored 12, and Gavin Scheurer added 10 points.
Clintonville 67, Weyauwega-Fremont 49
Tyler Pettermann scored 23 points to lead Clintonville past Weyauwega-Fremont 67-49. The Truckers led 29-19 at the half and kept hot shooting throughout the game, shooting 52 percent from the field. Nathan Krueger had 18 points and Sean Finger added 11 to lead the Truckers attack. Weyauwega-Fremont was by Logan Bosquez and Jacob Hablewitz both scored 19.
Westfield 60,  Iola-Scandinavia 53
Rosholt 91, Manawa 47
Pacelli 40, Stratford 38
Almond-Bancroft 54, Pittsville 45
Appleton West 74, Manitowoc Lincoln 49
Appleton West took an early lead by hitting eight 3-pointers in the first half. The Terrors rolled to a 74-49 win over Manitowoc Lincoln.
Notre Dame 64, Luxemburg-Casco 63 (OT)
Four Triton players reached double digits in scoring, as Notre Dame was able to escape overtime with the one-point win. Max Liegal scored a team-high 14 points, while adding six rebounds. Matt Rader added 14 points, shooting 7-7 from the field. Reese Johnson chipped in 12 points and Avery Lyons tallied 11 for Notre Dame. The Tritons survived a close game, despite shooting and impressive 60 percent as a team. Luxemburg-Casco stayed in the game in part because of Bryce TeKulve's six 3-point buckets, which contributed to his 26 game-high 26 points. Mitchell Jandrin added 21 points for the Spartans.
Stevens Point 63, Appleton East 47
Stevens Point had a balanced attack in a 63-47 win over Appleton East. The Panthers were without Joey Hauser who is day by day after suffering an injury during the football season. Drew Blair led the way with 18 points.
Menomonee Falls 81, Fond Du Lac 61
Gillett 64, Three Lakes 54
Oconto Falls 56, Coleman 40
Mason Sefcik led the Panthers to the win behind his 17-point effort. Aaron Kurth and Joe Schoen also reached double digits. Coleman's leading scorer was Austin Marquardt who had 15 points.
Niagara 80, Florence 78 (2 OT)
It took double overtime, but Niagara pulled out the 2-point win over Florence. Ethan Blagec tallied 22 points and Jacob Boulsey recorded 19 to pace the Badgers. It was Blagec's 3-point bucket with five second remaining that forced a second overtime. Alex Hagerty and Casey Antonissen led Florence with 11 points each.
Crandon 54, Wausaukee 51
Freedom 61, Brillion 43
Freedom took an early lead and rolled to a 61-43 win over Brillion.
Wrightstown 64, Chilton 25
Luke Haese had 12 points, while Derek Zwick had 11 in the easy non-conference road win over Chilton.
Waupaca 65, Winneconne 63
Girls Basketball
Kewaunee 58, Green Bay East 16
Brook Geier had 18 points, as Kewaunee broke open the game early with a 29-5 halftime lead. Sara Dax added 12 points and Abby Baumgartner and Angie Kudick each reached double digits. Ja'Staria Brantley led Green Bay East in scoring with seven points.
Bonduel 56, Weyauwega-Fremont 37
Emily Sorenson nearly had a double-double for the Bears, with 13 points and nine steals. Danee Collier had 11 points and eight steals to help pressure the Indians into making mistakes. Bonduel continues to blow by their competition on the young season. They move to 4-0 after picking up their first conference victory.
Pacelli 46, Manawa 39
Wittenberg-Birnamwood 54, Shiocton 44
Only three points separated the two teams at halftime, with Wittenberg-Birnamwood leading 25-22. The Chargers were more efficient from the field, shooting 10-26, compared to Shiocton's 14-40 effort. Kirsten Clark paved the way for Wittenberg-Birnamwood. She had 18 points and was 10-15 from the free throw line. Clark also had four rebounds and six steals. Emily Norrbom added 12 points on just 2-3 shooting. Eight of her 12 came from the line. Wittenberg-Birnamwood shot 10-26 as a team from the floor. Tina Ubl had a team-high 15 points for the Chiefs. She too was efficient from the stripe, shooting 7-10. Madi Morack chipped in 10 points for Shiocton.
Bowler 63, Gresham 24
Marion 53, Tigerton 43
Tri-County 61, Menominee Indian 38
Port Edwards 51, Rosholt 37
Rosholt couldn't overcome the injuries they sustained over the long weekend and fell to a talented Port Edwards team. Rosholt turned the ball over 24 times and were just 10-of-47 shooting the ball from the field. Top scorers were Kenzie Stlater and Ashley Gibbs who had 10 points each.
Wild Rose 65, Almond-Bancroft 22
De Pere 55, Algoma 24
Lizzie Miller picked up 13 point on the way to a Red Bird victory where 11 players would find the scoring column. Olivia DeCleene added 11 points, and Annie Schneider had six. Algoma was led in scoring by Sierra Nessinger's seven points.
Hortonville 53, Appleton West 39
Oshkosh North 71, Kaukauna 48
Kimberly 62, Fond Du Lac 52
Appleton North 81, Neenah 45
Appleton East 38, Oshkosh North 30
Lena 53, Coleman 39
Lena picked up the conference win behind a 16-point effort by Ally Demmith. Brianna Sylvester had 10 points, while Maddy Herald and Brooke Peterson each scored 7.
Crivitz 50, Niagara 38
Chloe Grusczynski tallied 19 points to lead Crivitz to a conference win. Sianna Guns added eight points. Sarah Nawn led Niagara in scoring with 10 points.
Wasaukee 49, Oneida Nation 37
Madelyn Schlies recorded 17 points to help the Rangers win in conference. Jashon Killspotted added 13 and Oneida was led by Yehli Rodriguez's 10 points.
Peshtigo 78,  St. Thomas Aquinas 20
Gillett 49, Suring 34
Taylor Yonker drilled four 3-pointers on the way to 21 points to help Gillett race past rival Suring for the conference victory. Willow Pecha had nine points, while Greta Sleeter led Suring with 11.
Fox Valley Lutheran 51, Marinette 17
Little Chute 61, Denmark 51
It was a double-double effort from Tess Keyzers to lead Little Chute. She scored 23 points and recorded 13 rebounds in the Mustang's conference win. Denmark had a playmaker of their own in Jayden Laurent. She finished with 23 points, six boards, and four steals.
Wrightstown 62,  Luxemburg-Casco 42
The Tigers took a commanding 34-12 lead into halftime and never looked back. Lexy Wolske scored a team-high 16 points and Kailee Van Zeeland chipped in 14. Danielle Nennig led the team in 3-point shooting, scoring all 9 of her points from downtown. Luxemburg-Casco's leading score was Jenna Jorgenson who scored 11 points.
Freedom 45, Oconto Falls 32
Ten different players scored in the Irish's North Eastern Conference win. Makenna Haase proved to be a force, scoring 12 points and Taylor Haase added eight for Freedom. Oconto Falls' leading scorer, Jennifer Krueger, led the Panthers with 10 points.
Waupaca 59, Clintonville 38