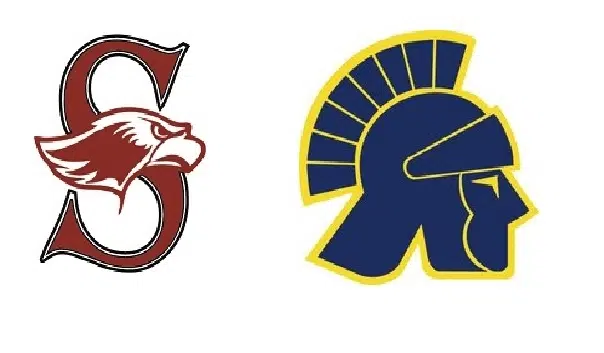 The Shawano Hawks boys basketball team overcame a 23-point first half deficit only to fall short and drop their season opener to Wausau West 63-59. Shawano was able to outscore the Warriors 44-27 in the second half, but it wasn't enough.
Wausau West was red-hot out of the gates, hitting seven 3-pointers in the first half and jumping out to a 36-15 lead.
Shawano was able to chip away in the second half of the deficit, and that's when Kaden Richards got hot. Richards scored all of his team-high 22 points after halftime.
No other Hawks player reached double digits, but Alex Mueller score 9 points, Austin Kohl added 8, and Tyrell Hesse chipped in 7. Eight different Hawks players scored at least two points.
Shawano did struggle as a team at the free-throw line, as they shot only 47 percent (8-17).
Wausau West was led by Jakob Tordsen's 23 points. Mitchell Michalske, Tommy Borta, and Zach Raeder had 10 points a piece.