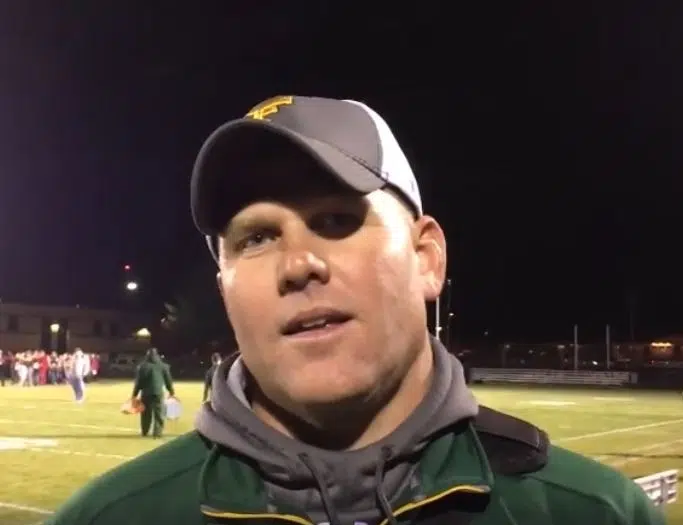 The Freedom Irish will be in the market for a new head football coach, after Clint Kriewaldt submitted his resignation to the school Monday night. Kriewaldt was at the helm of the Freedom football program for five years, and had stated a desire to have more family time as the main reason for stepping down.
Under Kriewaldt's reign, the Irish posted a 47-14 record, including a 12-5 playoff record, and made it to at least Level-3 of the playoffs in each of his five seasons. They made it to Level-4, the state semi-finals, in 2012 and 2015.
In his personal life, Kriewaldt is an Outagamie County Sheriff's Deputy, as well as a school liaison officer for Shiocton High School. He is married and has four kids, the oldest 11-years-old.
The school has not made a decision on who will likely fill the position, and while they would like to make a hire sooner rather than later, reports indicate they won't rush into a decision.