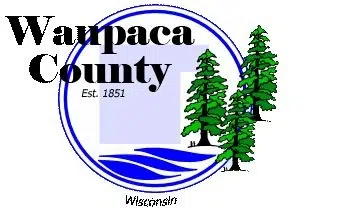 The Waupaca County Board recently passed the county's budget for the next year. County Board Chairman Dick Koeppen says that the board also brought forth a few amendments in the proposal.
One topic the board has been learning more about for possible implementation is that of a new Drug Court Program, which will require funding says Koeppen.
"We had budgeted $33,100 to start September 1st, 2017 because we had to get all our ducks in a row, there has to be an administrator of that drug court, so on and so forth, and there is a judge from Marinette that came down that is going to help us with that, but we have some individuals that said they want to get it started right now," Koeppen explained.
Not only did some want the program to begin immediately, they also wanted the program to have more funding, which forced the board to get creative.
"They also wanted to increase the budget funding from $33,000 to $60,000, so we had to find some money if it did pass and of course it did pass. It passed 14 to 11, so we had to find money sooner than we had planned. It's a great program, I'm not against it, I'm for it. It's just that we had our ducks in a row and all of a sudden a few ducks got out of the row, and then we had a problem."
Koeppen says it's not necessarily a bad problem to have, but the board just had to find a way to get it done.
One amendment that did fail during the meeting proposed to fund additional courthouse security to the tune of $190,000.
"What we had talked about, we have a metal detector at the doors when you come in, we would have an officer circulating the courthouse building, those types of things we would be budgeting for," said Koeppen
Approving something that magnitude is not something that should be taken lightly and by failing, it will allow the board more time to deliberate their options.
"This will give us a whole year for next year if we're really serious about this. We can find some money and then certain the budget, and somehow some way pay for this," according to Koeppen.
The amendment failed by a 13 to 12 vote. While Koeppen believes additional courthouse security is important, there haven't been any stances that require immediate action. That's not to say he doesn't think anything could happen in Waupaca, but he thinks it would be wise for the board to continue to have serious discussions.