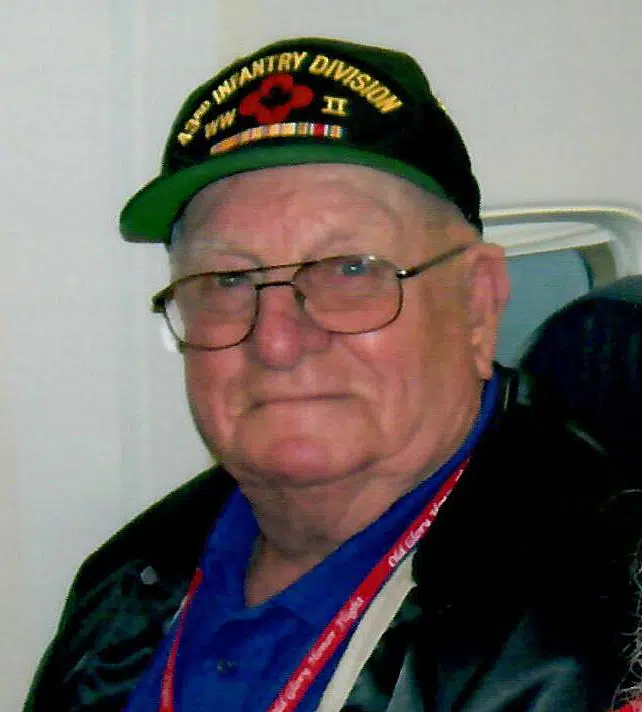 Martin A. Vollmer, age 92, of Clintonville passed away Monday, November 14, 2016 at William S. Middleton Memorial VA Hospital, Madison.
 Martin Albert Arlin Vollmer was born on November 23, 1923 in Tigerton, WI, to the late Fred and Esther (Seefeldt) Vollmer.  Marty joined the Army during WWII and served in the Army Air Corps in Great Falls, MT, and later volunteered for the Infantry and trained for the anticipated invasion of Japan.  He was sent to the Philippines, where he participated in the mop up operations to eliminate Japanese soldiers still fighting even after the surrender.  He then became part of the occupation force in Japan where he said he had the best job in the Army, guarding a brewery.  He later served in the Wisconsin National Guard, attaining the rank of Staff Sergeant.  In recognition of his military service in WWII, Marty was honored to be part of a recent Old Glory Honor Flight to Washington, D.C.
 After the war Marty became a top notch auto mechanic, eventually starting his own successful repair business, Vollmer Motor Service.  He also drove school bus and served as a Waupaca County Deputy Sheriff.
 On May 6, 1953 he was united in marriage to Doris L. Wendt in Polar, WI.  The couple lived in the Clintonville area all 63 years of their married life and they raised 8 children together.  Marty was a great hunter, avid fisherman, liked making firewood, and enjoyed his trips up north with family and friends, especially Doug Gee.  He was an interesting story teller and was seen at about every rummage sale within 20 miles of home.  Marty absolutely loved to visit with people and could strike up a conversation with anyone.
 Survivors include his wife of 63 years, Doris; and father to Arlyn "Al" Vollmer, Milyn Vollmer, Sharon (Patrick) Pelkey, Susan (Douglas) Gee, Donna (Gerald) Johnson, and Elaine (Kenny) Gast; and father-in-law to James Rusch.  There is one brother, James (Sandra) Vollmer, two sisters, Violet Conradt and Lee Ila Zitzke.  He is further survived by sisters-in-law, Eleanor Dahlke, Lois Wendt, and Jane Dreiske; and brothers-in-law, Lyle Sanderfoot, Marvin Wendt, and Donald (Gerry) Wendt.  Marty leaves a legacy of 22 grandchildren and 31 great grandchildren.
 He was preceded in death by his parents, a son, Valentine "Bernie" Vollmer, a daughter, Carol Lynn Rusch, daughter-in-law, Donna Vollmer, son-in-law, Pete Smith; sisters, Luella Steinke, La Vera Tulberg, and Bonnie Sanderfoot; brothers-in-law, Irvin Steinke, Vernon Tulberg, Marlin Conradt, Gary Brietenfeldt, Donald Smith, Wilburn "Bud" Wendt, Arthur Dahlke, and Eugene Wendt; and sisters-in-law, Violet Viitanen and Judy Wendt.
 A Celebration of Life will be held on Friday, November 18th at 11:00 AM at the Beil-Didier Funeral Home, Clintonville.  Rev. Vilas Mazemke will officiate and burial will follow at Graceland Cemetery, Clintonville.  Military Honors will be provided at the cemetery by members of the VFW Post 664, American Legion Post 63, and American Legion Auxiliary Unit 63, all of Clintonville.  Visitation will be held on Thursday from 5:00 – 7:00 PM and on Friday from 9:00 AM until time of service, both days at the funeral home.  In lieu of flowers, a memorial fund will be established.