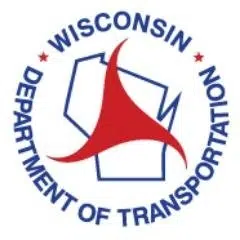 This week the Wisconsin Department of Transportation and other organizations across the nation  are coming together to raise awareness about protecting those who protect us during National Traffic Incident Response Week.
Every year hundreds of emergency responders representing fire, law enforcement, emergency medical services, towing, and transportation agencies are struck and either injured, or killed while responding to these incidents.
Clintonville Chief of Police James Beggs says though it may seem like common sense, motorists should always slow down for emergency personnel.
"One thing they should really keep in mind, if at all possible in a divided highway system, to move to the opposite lane of the activated emergency vehicle, or the first responder vehicle, and to slow your speed down to a safer level," Beggs explained.
From 2014 to 2015, there was an increase of 3.2 percent in the total vehicle miles traveled in the United States, the largest increase since 1992. With more miles traveled, the total number of police-reported traffic crashes increased by 3.8 percent from 2014 to 2015.
Additionally, a 7.2-percent increase in incident fatalities is the largest percentage increase in nearly 50 years. Chief Beggs explains by slowing a vehicle's speed, it provides a greater chance of keeping emergency workers safe while they perform their jobs.
"These first responder vehicles, as they may have to be performing emergency duties, and if you do reduce your speed you're going to be able to avoid these individuals a lot easier than if you maintain a highway speed or a full speed limit speed."
With an increasing number of incidents requiring emergency response, it is imperative that we work together to ensure that our emergency responders are able to do their jobs safely, as to not continue to add to the number of injuries or fatalities. This time of year emergency authorities are anticipating busier roadways as the hunting and holiday seasons approach.