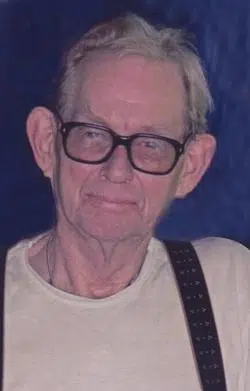 Gordon "Gordy" Kettner, age 73, of Bonduel, passed away on Sunday, November 13, 2016 at his home. Born on February 12, 1943, he is the son of the late Harry and Clara (Grulke) Kettner.  On July 1, 1967, he was united in marriage to Diane Bleckschmidt in Milwaukee.  Diane preceded him in death on June 20, 2014.  The couple moved to the Shawano area in 1994.  Gordy enjoyed woodworking.
Gordy is survived by: his sister-in-law, Nadine (Tom) Gifford of Waukesha; his nieces and nephews, , Jeff (Amy) Gifford of Waukesha and their children, Aly, Eric and Brittney, Mark (Tonia) Gifford of Burlington and their children, Samantha, Zak, Tanner and Mason, Tanya (Pete) Mirek of Grafton and their children, Jaden, Camille and Wyatt, Perry Kettner, and Patti Kettner.  He is further survived by numerous friends and neighbors who were very close to him.
A gathering of family and friends will be held at Swedberg Funeral home in Shawano on Thursday, November 17, 2016 from 4:00 -7:00pm. Burial will be in Wisconsin Memorial Park in Brookfield.