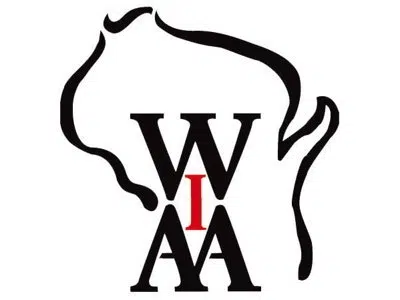 WIAA state football semifinals
Division 1
Kimberly 28, Stevens Point 7
Kimberly continues the longest winning streak in the country by advancing to their fourth consecutive state championship game. The Papermakers have now won 54 games in a row and get set to take on Franklin. DJ Stewart paced the Kimberly offense with 184 rushing yards and all four touchdowns. Stewart opened up the scoring with a 45-yard touchdown scamper. He was also a threat receivng the ball, helping the offense convert a critical third down in the redzone that he eventually capped off with a touchdown before half. Top Stevens Point threat Gus Turner-Zick managed 111 yards on 15 carries. Joey Hauser caught 8 passes for 91 yards and the Panthers' only touchdown. Kimberly quarterback Danny VandenBoom completed 13-of-18 attempts for 128 yards.
Franklin 35, Badger 14, final
State Championship Game: Kimberly vs. Franklin – 4 p.m. Friday
Division 2
Brookfield East 20, Menomonie 13
Monona Grove 35, Homestead 6
State Championship Game: Brookefield East vs. Monona Grove – 1 p.m. Friday
Division 3
Notre Dame 35, Rice Lake 17
Notre Dame will return to Camp Randall Stadium to defend their state title from a year ago. They dominated Rice Lake in what was arguably they're best game of the playoffs. The Tritons outgained Rice Lake 423-to-246 in total yardage, and had 24 first downs to Rice Lake's 11. That's the only categories Notre Dame was in control for. They also converted 11-of-17 first downs, which helped control the time of poessesion. Notre Dame was able to hold the ball for 34 minutes of the 48-minute game. Nate Ihlenfeldt ran wild on the Rice Lake defense, as he totaled 226 yards on 38 attempts. He added three scores. Quarterback Johnny Santage meanwhile completed 13-of-18 passes for 146 yards and a touchdown. The win sets up a state final rematch with Catholic Memorial.
Catholic Memorial 30, Pewaukee 7
State Championship Game: Notre Dame vs. Catholic Memorial – 10 a.m.  Friday
Division 4
St. Croix Central 23, Little Chute 17
It was a late-sceond score that gave St. Croix Central the edge over Little Chute to send them to their first state championship in nearly 30 years. Little Chute faced another halftime deficit, 14-10, on the back of Charlie Hietpas during a 15-play scoring drive to give the Mustangs the 17-14 lead. However it was a 31-yard Ryan Larson field goal to tie the game in the fourth, and Larson's 1-yard score in the closing seconds to give Central the win.
River Valley 34, Two Rivers 12
State Championship Game: St. Croix Central vs. River Valley – 7 p.m.  Thursday
Division 5
Amherst 42, Stanley-Boyd 15
Brandon Piotrowski played brilliantly to help the Falcons return to Madison. On the night he completed 14-of-18 passes for 303 yards and five touchdowns. He connected with Josh Cisewski for a 57-yard touchdown to begin the scoring on the second play of the game. Amherst scored points in bunches after Stanley-Boyd tied the game at 7, but it was all Falcons after that.
Cedar Grove-Belgium 42, Clinton 35
State Championship Game: Amherst vs. Cedar Grove-Belgium – 4 p.m. Thursday
Division 6
Eau Claire Regis 22, Abbotsford 14
Darlington 24, St. Mary's Springs 20
State Championship Game: Eau Claire Regis vs. Darlington – 1 p.m. Thursday
Division  7
Edgar 29, Bangor 6
Shullsburg 34, Hilbert-Stockbridge 6
State Championship Game: Edgar vs. Shullsburg – 10 a.m. Thursday