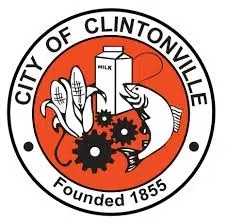 The city of Clintonville provided their full election numbers from Tuesday night and from the in-house absentee ballots. In total, Donald Trump received 1,142 votes to Hilary Clinton's 631. That was just the beginning of the victories the Republican Party would have in the city. Every other party candidate won their respective race in Clintonville.
Senator Ron Johnson won Clintonville with 1,147 votes to Russ Feingold's 628,.
Mike Gallagher totaled 1,194 votes to Tom Nelson's 646.
State Senator Robert Cowles picked up 1,153 votes to John Powers' 660.
Gary Tauchen won the 6th District with 1,184 votes cast over William Switalla's 605.
Waupaca County District Attorney Veronica Isherwood earned 1,153 votes to Robert Forseth's 643.
Jill Lodewegen won Clintonville for Waupaca County Clerk with 1,218 votes, her opponent Colleen McCoy earned 594.
In all, the city of Clintonville had an 83.1 Percent voter turnout, which was about 20 percent more than the state average.