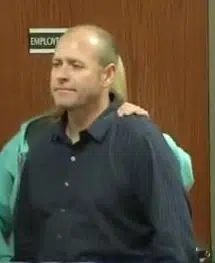 Residents in the Village of Hortonville still have questions as to why Police Chief Michael Sullivan has been placed on Administrative Leave.
Sullivan, Hortonville's Police Chief for 14 years, was put on paid leave about two weeks ago, however village leaders have yet to explain why.
During their last Village Board Meeting, many community members showed up to offer their support to Sullivan. While Sullivan wasn't discussed in the open session of the meeting, Village Board members held a closed session to discuss the matter.
Sullivan himself isn't exactly sure of the entire situation, and doesn't know when a decision could be made.