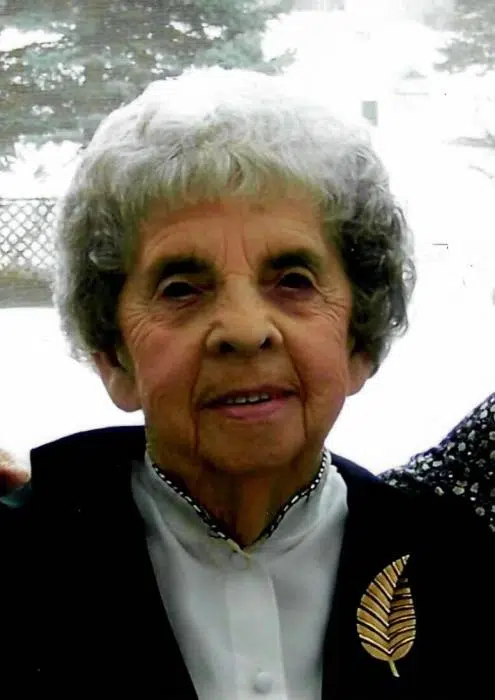 Helen A. Geiss, age 97 of Clintonville, passed away peacefully on Thursday, June 14, 2018 at her son's home in Seymour, WI.
Memorial services will be held 1:30 PM, Sunday, July 8, 2018 at Calvary Apostolic Church, Clintonville with the Rev. Patrick Kloehn officiating. Inurnment will take place at Greenwood Cemetery, Town of Matteson.
Friends may call on Sunday from 1 PM until the time of service.
The Eberhardt-Stevenson Funeral Home & Crematory, Clintonville, is assisting the family with the arrangements